University of New York in Prague (UNYP) Graduation Ceremony with the presence of distinguished guests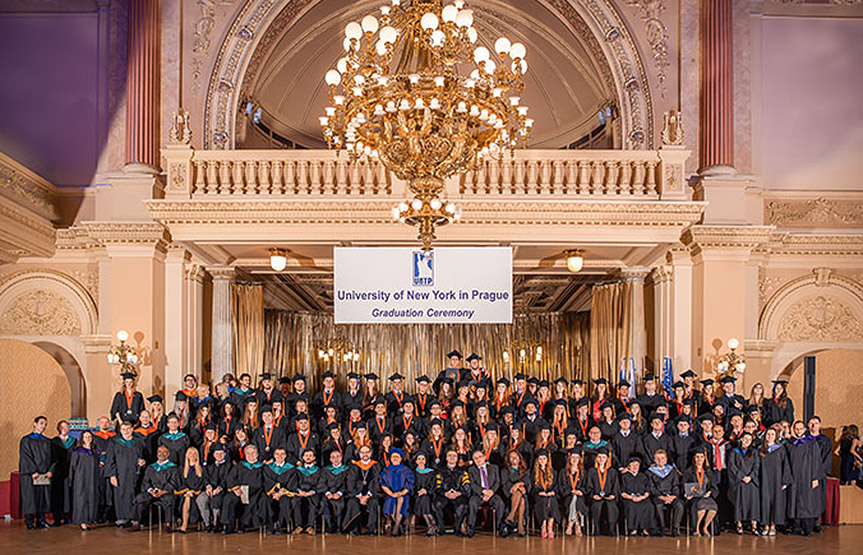 The University of New York in Prague has held its 18th Annual Graduation Ceremony at the magnificent Palác Žofín, located at Slovanský Ostrov. Academic representatives of UNYP and its partner universities awarded Bachelor's, Master's, and MBA degrees to the graduates.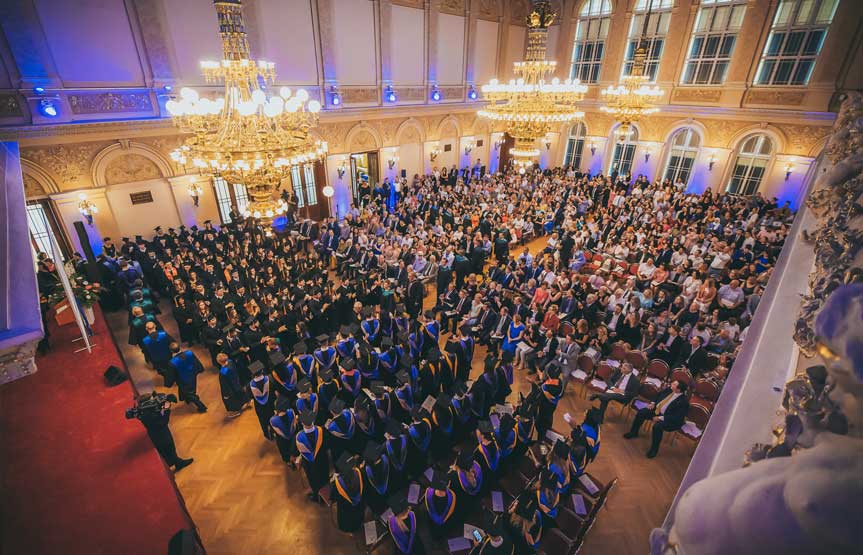 During the graduation ceremony, diplomas were awarded to 173 students from 36 countries, from both UNYP and its partner institutions. The graduates received degrees in International Management, Strategic Communication, Law, Psychology, Second Language Learning and Teaching, English Language and Literature, Business Administration, International, and Economic Relations, Communication and Mass Media, Finance and Marketing.
In his letter to the class of 2019, General Manager of the University of New York in Prague, Sotiris Foutsis noted that: "UNYP has prepared you to work hard and to take risks with confidence. Although you are leaving our campus, there are so many ways to stay in touch. You will always be part of the UNYP family, no matter where your work takes you. You are graduating into an increasingly diverse and multi-cultural world, and UNYP's international community and experience have provided you with the starting point from which you will continue your journey to become global citizens."
This year, we were honored to welcome three keynote speakers, Mr. Stephen B. King (Ambassador of the United States of America to the Czech Republic), Dr. Jindrich Fryč (State Secretary of the Ministry of Education in the Czech Republic), and the Earl of St Andrews, George Philip Nicholas Windsor, Chancellor of University of Bolton. We were delighted to celebrate this event with over 700 guests, including distinguished guests, ambassadors, academics, local and international politicians, and of course the family and friends of our graduates.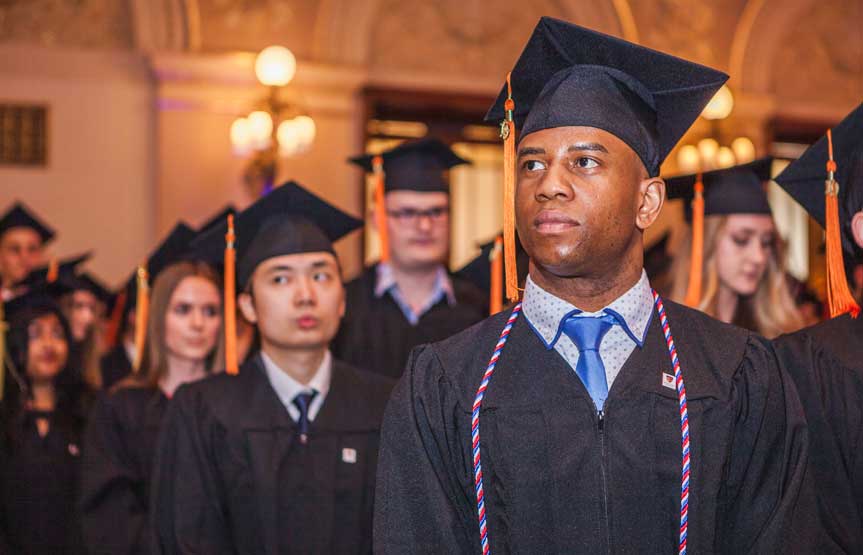 During the ceremony, special awards were presented to the most distinguished graduates, recognizing their achievements and outstanding overall academic performance on their study programs: Jakub-Josef Malhocký (UNYP American Bachelor's Program), Xheni Gjylameti (UNYP European Bachelor's Program), Filip Dvořák (La Salle's Master of Arts in Strategic Communication program), Zdeněk Melotík (UNYP MBA program), Soňa Tkáčová (UNYP Master's in Psychology program), and Marko Pejatović (University of Bolton Master's in International Management Program).
The ceremony was concluded with a touching speech by Mr. Ilias Foutsis, President and founder of the University of New York in Prague and New York College Educational Group. "It is time to pursue and fulfill your dreams in a fast-changing world that can be harsh, unfair, and unpredictable. You will need a healthy dose of imperturbability to navigate it, and I hope that your time at UNYP has given you the skills that will prove useful in the future," said Mr. Ilias Foutsis as he congratulated the graduates.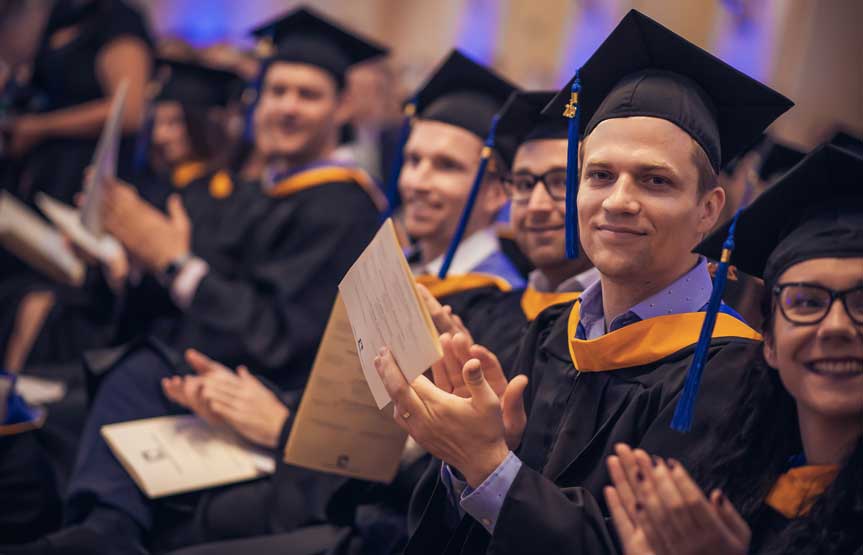 UNYP is a leading higher education establishment in the Czech Republic, which offers degrees taught entirely in English and accredited by the Czech Ministry of Education, Sport and Youth, as well as partner programs with the State University of New York / Empire State College, University of Bolton, University of Greenwich, National American University, and La Salle University.