Michalis Markou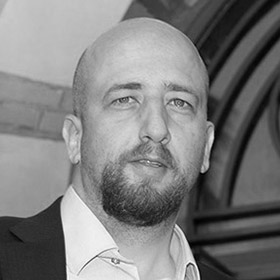 HND in Business Administration, Edexcel, Class 2001
MBA in Marketing, ESCEM, Class 2002 (President)
The MBA enhanced my performance as a professional manager and the program provided updated knowledge, skills and tools to develop our analytical abilities for professional decision making in real business.
I liked very much the high quality of the courses, the mixture of excellent Professors, Academic and Administrative staff, the personalized attention and support to each student, the interaction with other professionals from various business sectors as well as the meaningful and friendly relations among students.
One management skill that I utilize a lot and was significantly developed through my college years is the encouragement I give to other people (colleagues, subordinates, C-Level executives). As a strong leader, I have the ability to inspire, motivate and energize others. I concentrate on bringing out the best in people, developing their talents and encouraging them to use their initiative and judgment.
My advice to current or incoming students is to always strive to expand their academic and professional horizons, to always seek the knowledge, and experience that will allow them to explore, learn, question, create, and thrive as productive professional members of a global society in their chosen fields/careers.