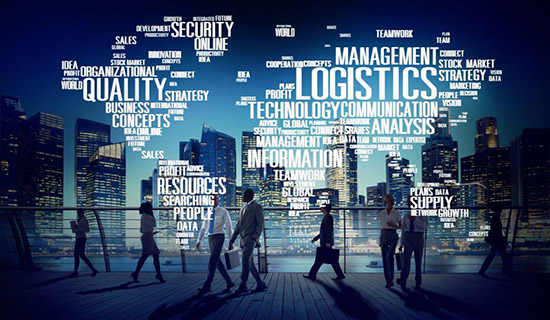 Master in Logistics and Supply Chain Management
---
With the unprecedented pace of change in the global economy employers are on the lookout for skilled logistics and supply chain graduates to fill a variety of roles that are paying more than ever. This course is designed to help you achieve the transferable skills and knowledge necessary for a career in this highly sought-after profession. You'll cover subjects like global trade, risk mitigation, sustainable business operations and the role of information within supply networks, with the aim of gaining a comprehensive overview of the industry and related elements. You'll have the opportunity to explore and apply methods and techniques for business improvement in response to environmental, operational and ethical issues, both current and emerging, to build awareness of the industry and its different facets, including logistics, operations, strategy and information technology. The programme has a strong international focus to help prepare students for the needs of the global marketplace.
Quick info
Award: MSc
ECTS: 90 (UK credits 180)
Start date(s): October/November
---
Course Details
Curriculum

Requirements

Careers
Curriculum
Study Skills for Masters Programme
Strategic Leadership
Procurement and Operations Management
Logistics Management
Supply Chain Strategy
Research Methods
Dissertation
IT for Supply Chain and Project Management
Finance and Decision Making
Sustainability in Business Operations
Duration
Full-time students are expected to complete the programme in 18 months and part-time in 36 months. Classes are scheduled normally on Friday afternoons and Saturdays so that they do not conflict with students' job and other commitments.
Requirements
A good bachelor's from a recognized university
IELTS 6.5 or equivalent
An interview is required to consider applicants suitability
Language: English
Careers
Logistics and supply chain work involves the safe delivery of goods and services to consumers. As Greece is gradually becoming a regional hub of logistics and transportation, all types of businesses, big and small, need logistics managers to help with inventory and accounts. Some of the more common job roles within this discipline include analyst, inventory control manager, logistics engineer, production manager, purchasing manager, supply chain manager, systems support manager, customer service manager, global logistics manager and operations director.
A logistics manager will need to be familiar with various software programmes, as that is the most common way to keep track of product movement.
This programme is aimed at people currently working in emergency services or in associate professions who wish to get distinguished for entry into or to secure an advancement to their career in this exciting and highly demanding sector. The skills students gain make them attractive to NGOs involved in crisis (such as the Red Cross or Refugee support), international bodies (e.g. United Nations), public organisations (such as armed forces, civil defense, central and local government), emergency services and other health professions.