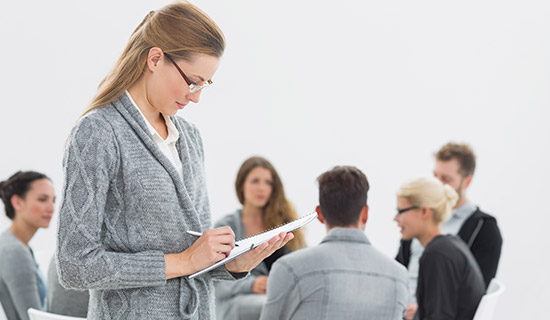 Bachelor in Psychology
---
Knowledge Outcomes:
Upon successful completion of this program students will be able to:
Describe the nature of psychology as a discipline
Describe the basic characteristics of the scientific method as it applies to psychology
Follow the APA Code of Ethics in the treatment of human and nonhuman participants in the design, data collection, interpretation, and reporting of psychological research.
Seek and evaluate scientific evidence for psychological claims.
Understand the values in psychology
Learn how to implement psychological knowledge, skills and values in occupational pursuits in a variety of settings.
Skills Outcomes:
As a result of completing this program, students should have acquired the following skills and values:
Effective writing and oral communication skills,
Effective interpersonal communication skills and personal development,
Quantitative and qualitative literacy,
Socio-cultural and international awareness.
---
Course Details
Curriculum

Professors

Careers

Psychology Newsletter
Curriculum
You can download the curriculum in pdf format here.
Duration
This bachelor degree program is designed to require 4 academic years of full-time study. Students can opt to study in part-time mode.
Testimonial
"New York College was an experience, above all else. I had the opportunity to choose from a variety of majors and to achieve my goals, making a bright future for myself. New York College provides the means and the support for everyone to achieve their full potential and become who they truly want.
From the minute you enter the facilities, you feel special and welcomed. The administrative staff is always there with a warm smile and ready to welcome you and assist in any way they can. And they do! The highly experienced faculty are there to guide you in taking the right steps you need to take in order to follow your dreams and ambitions. With their guidance, patience, kindness, and co-operation you manage to actually do it. For some, it may seem simple and relatively easy to graduate and achieve one's goals, however there are times when things get hard along the way, and when it can be difficult to keep up. The instructors and Academic Advisors are always there for you in these moments. They are there to support and assist you to take your time and slow down, if necessary. It is all ok, because you are not alone! Through these difficult times we grow and develop resilience for future challenges.
One can learn a great deal at this college. What distinguishes New York College from other colleges is how education is channelled to the students. It is a place which provides stimuli via the people who work there, from the administrative staff to the instructors, who are a positive influence and ultimately help you to become a better version of yourself.
My instructors helped me achieve my goals through gaining knowledge and experience, but they also taught me how to know myself better and how to act and think to achieve my future goals. For that I truly thank them and respect them. I owe them my success and I am honored to have met them."
Graduate of BS Concentration in Psychology, State University of New York, Empire State College
Professors
Head of the Psychology Department: Dr. Antonia Svensson Dianellou
Antonia holds a PhD in Psychology and BSc (hons) in Psychology from Goldsmiths University of London (Unit for School and Family Studies), an MSc in Health Psychology from the University of Surrey, UK and a PGDip in Dance Movement Therapy from the University of Hertforshire, UK. Apart from heading the Psychology Department since 2015, and her teaching and management responsibilities at NYC, she is a member of the International Advisory Board of the ISPS (a global organization with presence in over 20 countries and a history of 50 years. It is composed of the leading international professionals, service providers and academics in the field of psycho-social intervention, and organizes conferences, awareness campaigns, and training at national, regional and local levels around the world.) She was previously a researcher for the National School of Public Health in Athens, where she was involved in research on intergenerational relationships funded by the 5th Framework of the European Commission. Furthermore she was employed as a Project Evaluator/Researcher at Anglia University, Cambridge, where she conducted a two-year evaluation of the international project Mistral to improve the employment opportunities of people with mental health problems, physical and learning disabilities; a project funded by the European Social Fund. Antonia is a licensed Psychologist under Greek law and an experienced counselor-Dance Movement Therapist specialising in work with children, women and vulnerable populations. She oversees the running of the NYC Student Counseling Service and coordinates placements and internships for psychology students.
Ms Chryssanthi Andronoglou
Chryssanthi holds a BSc Psychology, MSc in Clinical Neuropsychology from the Medical School- Kapodistrian University of Athens, MSc in Developmental Neuropsychology from the University of Essex. Chryssanthi is currently studying for her PhD with the University of Nicosia, and is a licensed Psychologist, Developmental and Clinical Neuropsychologist and experienced lecturer focusing on Neuropsychology, Therapy, Intervention and Special Needs. She also has experience of teaching Statistics & Experimental Design and Research Methods with SPSS, for which she has developed a relevant practice manual. She is a Member of the International Neuropsychological Society and Member of the Greek Society of Neuropsychologists.
Dr. Marsha Koletsi
Marsha earned her BA in Psychology from the University of Crete and was awarded her PhD from the University of Sheffield, having received a scholarship for her studies. She has been trained in Cognitive Behavioural Therapy and in 2006, she completed her 3-year post-doctoral fellowship in the Psychiatry Department of the Medical School of St. George's Hospital in London, UK. She has studied the quality of life and independence of people with severe mental illness through supported employment. She has worked as a psychologist in the National Health Service (UK) in the Mental Health section, at the Counselling Centre of the University of Sheffield, in the Eating Disorders Unit for the Medical Centre of the University of Sheffield. She has experience as an examiner for Edexcel foundation programmes. She has extensive research and clinical experience with people suffering from various disorders and she is currently working as a licensed psychologist-psychotherapist at her private Counselling Centre. Furthermore, Marsha is an accredited clinical supervisor from the British Psychological Society and since 2015 she supervises the University of Bolton MSc CBT students' clinical training (running the internal supervision group). She also recently became an accredited Parent Effectiveness Trainer. She has taught on various franchised programs of UK Universities at undergraduate and postgraduate level, she has also served as the Head of a Psychology Department in the past. She has participated in various seminars, guest lectures, written book reviews and taken part in radio and TV shows. In 2014, she co-authored a book on clinical assessment in counseling. She is an Associate Fellow of the British Psychological Society, Member of the Eating Disorders Association, Member of the Greek Psychological Society and the Hellenic Psychological society.
Dr Katerina Karageorgou
Karageorgou has a PhD in Political Psychology from Panteion University of Social and Political Sciences. She gained her first Masters (Professional) in Clinical Psychology & Psychopathology from Paris V-Descartes University, a second Masters (Research) in Clinical Sociology & Psychosociology from Paris VII-Diderot University and a Bachelors in Psychology from Panteion University. She is a licensed psychologist both in Greece and France. Katerina has worked amongst others with children in numerous public and private settings in Paris and Athens. During recent years, she has focused on research, supervising student dissertations on the University of Bolton MSc in Psychology programme and also teaching the courses 'Psychology of Adjustment' and 'Psychological Statistics' on the Empire State College-SUNY undergraduate psychology programme at NYC.
Mr. Dimitris Panagiotopoulos
Dimitris completed his MA (Hons) in Philosophy at the renowned University of St Andrews, Scotland, and then went on to complete an MSc in Counselling Studies at University of Abertay Dundee, Scotland. He also holds a Postgraduate Certificate in Consciousness and Transpersonal Psychology, from Liverpool John Moores University, which is one of his main areas of interest and research. Dimitris has been teaching at NYC for a number of years and is a core member of the undergraduate psychology course teams, coordinating several courses on both programmes of study, including General Psychology, Theories of Personality, Social Psychology, Counselling Theories and History & Systems in Psychology. His passion for teaching, as well as the individual attention he gives to his students make him one of the most popular instructors within the Psychology Department. He held the post of Assistant Head of Department and Academic Advisor for undergraduate students in the past.
Mr. Dimitris Tsiakos
Dimitris holds an undergraduate degree in Psychology from the University of Crete and numerous other degrees including an MSc in Basic and Applied Cognitive Science and a Postgraduate Certificate in Clinical Supervision from the University of Derby. He is the owner and Clinical Director of the Psychotherapy Centre of the Southern Suburbs in Palaio Faliro. He is an experienced therapist, trainer and supervisor, practicing individual Cognitive Analytic Therapist and group psychotherapist. He has recently completed training in group therapy at the Yalom Institute of Psychotherapy in the USA. Dimitris teaches the undergraduate elective course "Essential Skills in Group Therapy" and is part of the teaching team of the Certificate in Counselling Skills and the MSc Cognitive Behavioural Therapy programme.
Dr. Antonis Vadolas
Antonis graduated from Panteion University of Social and Political Sciences and went on to complete an MA in Community Care (learning disabilities) and a PhD in Psychoanalysis at the University of Middlesex, UK. In 2014 he completed the four year UKCP accredited clinical training programme in psychoanalysis at the Centre for Freudian Analysis and Research in London. Antonis has taught a wide variety of courses in psychology and counseling, both at undergraduate and postgraduate level, at colleges in London including Brunel University and Goldsmiths University of London. He has published several articles and books in the fields of psychoanalytic psychology. He is a Graduate member of British Psychological Society a licenced psychologist under the Greek state. He teaches the modules 'Psychology of Adjustment' and 'Psychological Testing'.
Dr. Vasiliki Varela
Vicky earned her BSc (Hons) in Psychology at the University of East London, and went on to earn her MSc in Social Psychology at the London School of Economics (LSE). In 2007, she completed her Ph.D. at University College London's Institute of Cognitive Neuroscience, researching episodic memory retrieval in young eyewitnesses. She completed her post-doctoral training at Cambridge University (in Developmental Psychology) and is since working as a university lecturer on the subjects of Developmental, Cognitive, Forensic Psychology and Neuropsychology, as well as Research Methods and Statistics. She joined the NYC faculty in Fall 2015. Her research interests in psychology include cognitive neuroscience, decision-making, models, systems and pathologies of memory, attentional processes, language acquisition and disorders, applications of psychology in forensic settings and music perception. Vicky teaches psychological statistics, research methods, biological, cognitive and developmental psychology at undergraduate and postgraduate level, and is well-liked by her students for her enthusiasm and for being able to teach complex topics such as statistics and the use of SPSS, in a simple and meaningful way to her students.
Careers
The program in psychology is both rigorous and flexible, offering a solid background for a number of subsequent career and educational choices. For those students who plan to join the workforce directly, this degree provides a solid fundament for a host of specializations in the field of Psychology.
Students who complete the NYC/Empire State College undergraduate program can follow many career options such as (to name a few), human services specialists, personnel analysts, psychologists-psychotherapists, psychometric development specialists and counselors.
All psychology major students, upon completion of their studies, can apply to join the APA (American Psychological Society) or the BPS (British Psychology Society) as graduate members and to pursue the status of Charted – licensed psychologists.
The graduate program at NYC prepares students to continue further graduate studies in any of the above specializations but also in many other fields.
Psychology Newsletter