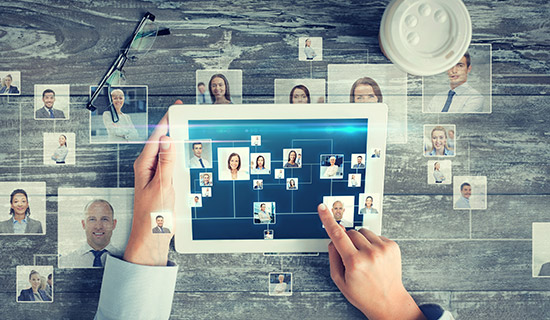 Bachelor in Applied Information Technology
---
NAU's Applied Information Technology program is an excellent bachelor's degree program for students with an interest or background in technology, whether work-related or academic. This program prepares students well for today's technology-based careers, with relevant instruction in all aspects of personal computing including: multimedia telecommunications, technical writing, end-user information systems, troubleshooting, and hardware
maintenance.
New students receive the maximum amount of transfer credits for their one- or two-year IT degrees, as well as for previous IT credits earned. This gives students the opportunity to complete their education in the shortest time possible, and pursue their exciting new career paths in today's business world.
The applied information technology degree is designed to provide the flexibility to integrate specialized technology and skills into a customized information technology program. It is intended for individuals with degrees, diplomas, certificates or certifications in specialty areas, such as information technology, computer science, programming, networks, computer aided design and database, or other related areas. A minimum of 27 credit hours in one specialty area is required to complete this program. This degree prepares the graduate for advancement in management or technical areas associated with their specialty field. Two options are available under this program: (1) transfer of credit from the source of the specialty training, or (2) creation of a specialty area using approved National American University courses.
Graduates of this Program will be able to:
Support the data management needs of business through the design, implementation, and maintenance of relational databases.
Solve a variety of business problems through the application of structured program analysis and design concepts.
Explain current networking technologies, including local area networks, wide area networks, the Internet, and the hardware and software used in constructing a network infrastructure.
Implement and manage commonly used computer operating systems including both proprietary and open source systems.
Identify, describe, install and configure the hardware associated with personal computer systems.
Establish the information technology needs of a business, and plan an appropriate solution and procurement strategy.
Demonstrate the use of project management techniques within an appropriate system analysis, and design lifecycle framework to develop an information system.
Administer a network infrastructure designed to support management and production functions in business or industry.
Duration
The minimum duration of this program is four (4) years.
---
Λεπτομέρειες
Requirements
Complete an application for admission.
Provide evidence of completion of secondary-level education.
Demonstrate English proficiency: TOEFL 500 or IELTS 5.0.
At a Glance
Year round classes allow you to finish your degree quickly.
Online courses can be accessed 24/7 from anywhere there is an internet connection.
Highly qualified faculty provide instruction in theory and practice.
Free online tutoring in select subject areas.
Access to qualified local professors and academic support services.