2016 New York College of Thessaloniki Graduation Ceremony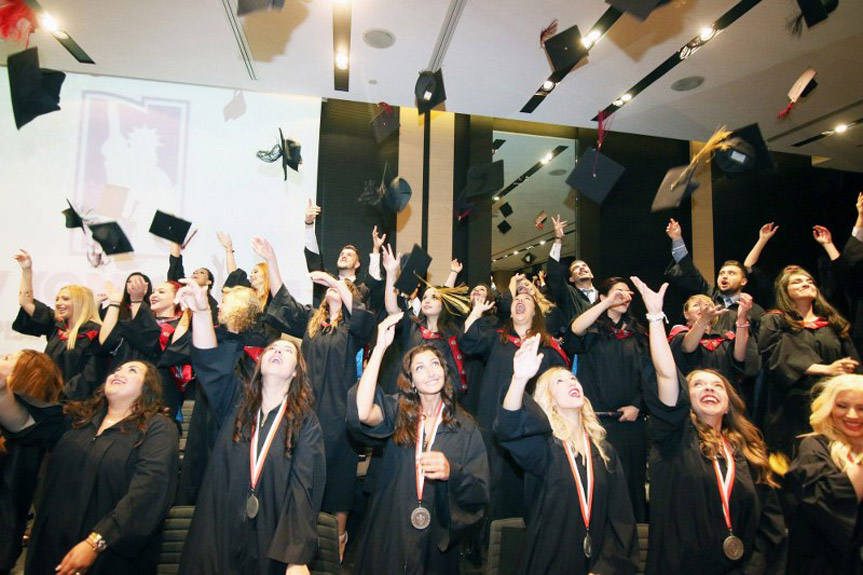 The Graduation Ceremony of New York College of Thessaloniki was successfully held in Thessaloniki on Tuesday, 5 July at The Met Hotel. During the ceremony, degrees were presented to the graduates of the Bachelor's and Master's programs of New York College, which are awarded in cooperation with British, French and American Universities. The degrees were presented by the following representatives of associated Universities:
Dr. Alfred Ntoko, Provost/Vice President for Academic Affairs, Empire State College, State University of New York
 Mr. Timothy Barry, Director of Partnerships and International Faculty of Engineering and Science, University of Greenwich, Chatham Maritime Kent
Mme Isabelle Solé, Maître de Conférences, Responsible for Bachelor in Management Program, Université Toulouse 1 Capitole – Institut d'Administration des Entreprises
The keynote speaker at the event was Mr. Dimitrios Lakassas, President of Olympia-Electronics SA and former President of the Greek International Business Association (SEVE). The event was also attended by distinguished guests representing local government, regional agencies, Chambers, Consulates and enterprises of Northern Greece. The Graduation Ceremony of New York College of Thessaloniki ended with a speech by the President of New York College, Mr. Ilias Foutsis.