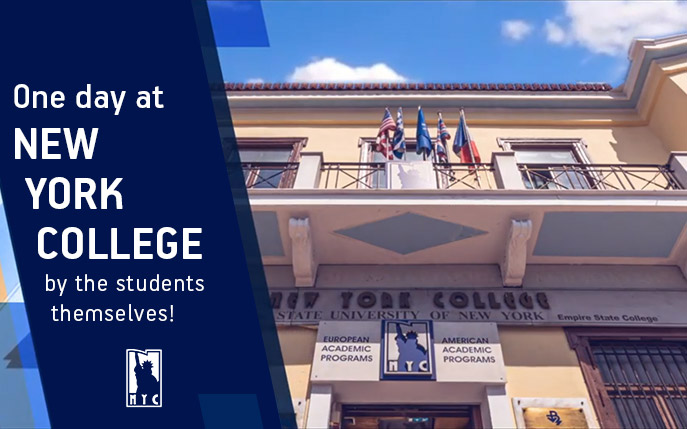 NEW YORK COLLEGE | A MODERN EDUCATIONAL GROUP
New York College is a modern educational group with a history of 30 years and one that is among the biggest and most rapidly developing multinational educational groups in southeastern Europe.
It was founded in Athens in 1989 in collaboration with the State University of New York - Empire State College, and today it is present in 2 countries with 3 educational institutions in Athens, Thessaloniki and Prague.
Popular Programs
New York College offers a wealth of Degrees, from foundation courses (preparing you to study for a Bachelor's Degree), Undergraduate Degrees and Postgraduate Degrees all the way up to Doctorate Level.