School of Business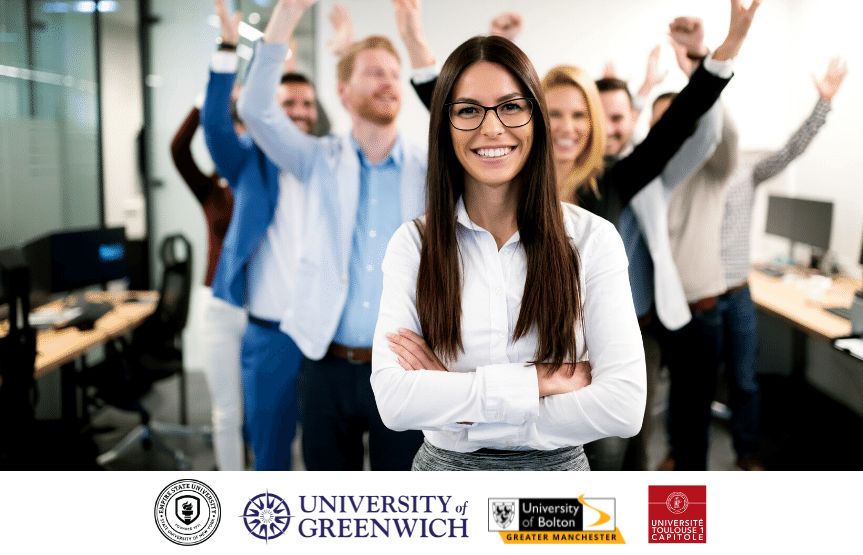 With the reliability and prestige of certified state universities in England, France and the US, the School of Business Administration of the College offers degrees in cutting-edge specialties with a choice in the duration of study, teaching language (Greek or English) and teaching method (emphasis on serving the needs of working students and executives) under the support of a wide network of international and domestic companies.
New York College Educational Group has completed 32 years of constant collaboration with the STATE UNIVERSITY OF NEW YORK, the largest state university in the US.  Our students earn a BACHELOR's degree from the American STATE UNIVERSITY OF NEW YORK - Empire State College, with international recognition and the global prestige of the American education system.
Our collaboration with the UNIVERSITY OF BOLTON, which has emerged as one of the top 50 universities in England in the ranking of British Universities for 2021 according to the Guardian, and the UNIVERSITY OF GREENWICH, which was ranked as the best University in London in the quality of teaching, according to the Sunday Times.
Finally, at New York College, students have the privilege of obtaining the degree of one of the most famous universities in the world, UNIVERSITÉ TOULOUSE 1 CAPITOLE, which is ranked as one of the best 100 universities in the world in the Shanghai Ranking.
Graduates with specialties related to Business Administration studies, make a career either as executives in companies, banks, non-governmental organizations, services of European organizations, either as self-employed in Greece and abroad.
Business Administration Programmes
Bachelor's Degrees

Master's Degrees

PhD Degrees

Seminars