Partner Universities
New York College offers a unique opportunity for comprehensive university studies in Greece, leading to authentic degrees from state universities in Europe and U.S.A.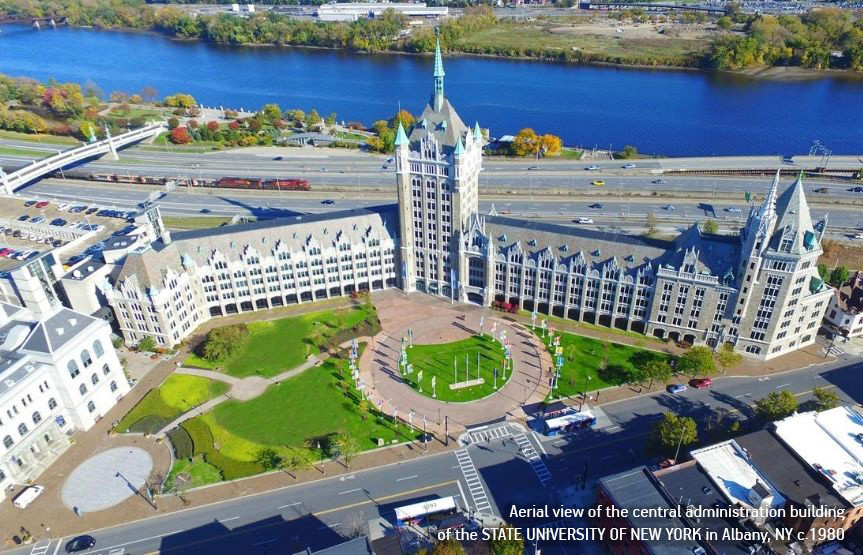 STATE UNIVERSITY OF NEW YORK- Empire State College, U.S.A.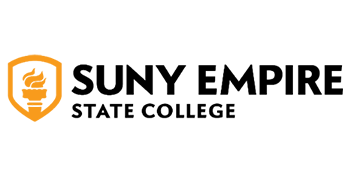 The State University of New York (SUNY) has 64 geographically dispersed campuses in the state of New York. It is the largest public university system in the United States.  Over the years, SUNY has expanded its influence beyond the boundaries of New York State and even the United States. Empire State College is one of the 64 colleges and universities in the State University of New York system, and serves around 20,000 students each year.  Empire State College offers fully accredited programs that lead to an associate, bachelor's or master's degree, with non-degree study also possible. SUNY Empire State College is authorized to award degrees by the New York State Education Department and is fully accredited by the Middle States Associations of Colleges and Universities (http://www.msche.org/ - 3624 Market St., Philadelphia, PA 19104). Founded in 1971, SUNY Empire State College has earned a reputation for its flexible and innovative programs. 
SUNY Empire State College's dedicated faculty and staff use innovative, alternative and flexible approaches to higher education that transform people and communities by providing rigorous programs that connect individuals' unique and diverse lives to their personal learning goals.
SUNY Empire State College's International Programs works with partners around the world in serving undergraduate students. Students engage in classroom-based and/or on-line instruction in Athens, Prague, Thessaloniki and Tirana. Onsite SUNY Empire State College offices serve students studying in these cities.
Contact:  Two Union Avenue, Saratoga Springs, NY 12866 | T 518-587-2100 | www.esc.edu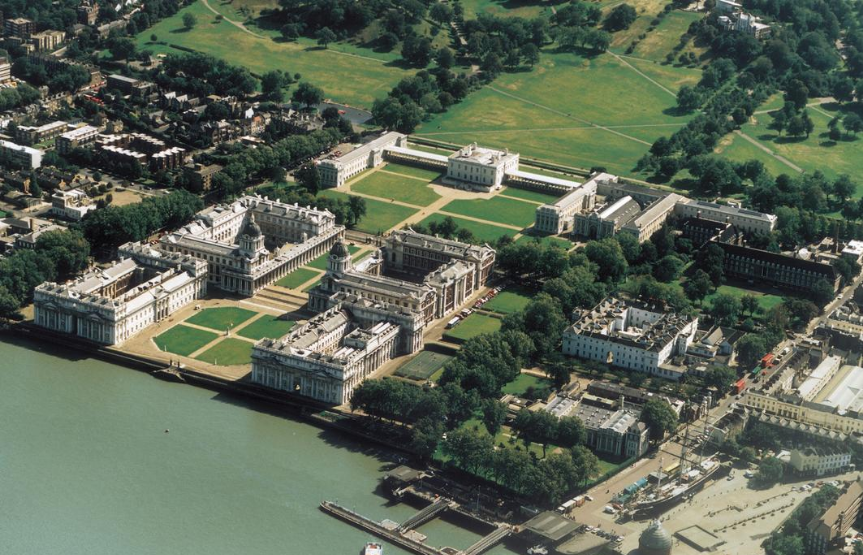 UNIVERSITY OF GREENWICH, U.K.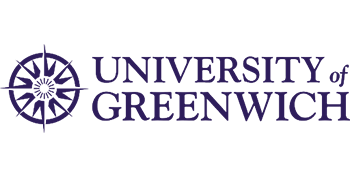 A major modern UK University combining quality teaching with research excellence
The University of Greenwich is located in London and is particularly well known in Greece because of its long tradition in the field of shipping and, more recently, due to the high score in Graduate Prospects which demonstrates the good reputation the university enjoys in the labor market. The University sets the highest standards in teaching quality. Indeed, the University was ranked the best University in London (more information here) for teaching excellence according to Sunday Times.
Many of the programs are work related with a professional and vocational focus.  In collaboration with New York College, the University of Greenwich offers undergraduate and graduate degree programmes with the respective studies taking place entirely in Greece and graduates obtaining the authentic degree of University of Greenwich.
Contact: Old Royal Naval College, Park Row, Greenwich, London SE10 9LS | Τ 02083319000 | www.gre.ac.uk
DEGREE | DEGREE MASTER | LICENSE | LICENSE MASTER | LICENSE MASTER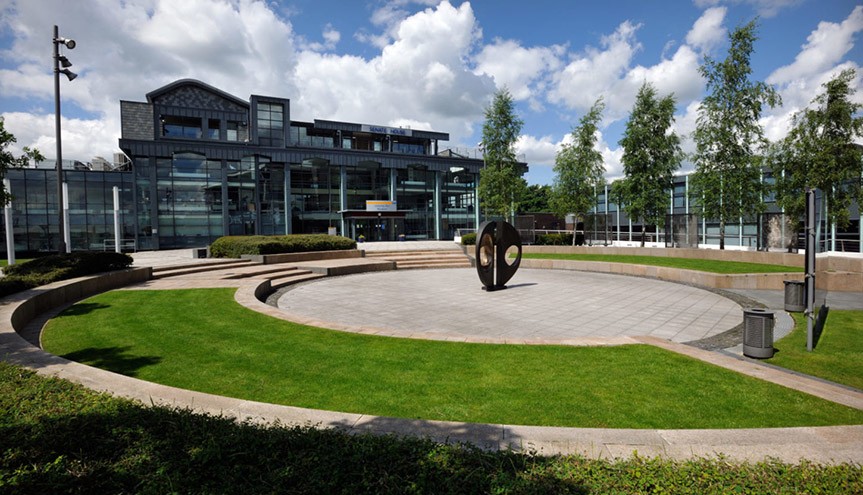 UNIVERSITY OF BOLTON, U.K.
A local institution with international reach
The University of Bolton traces its educational roots all the way back to 1824 when it opened as one of the first mechanics institutes. Today the University of Bolton has a global student body. The University's strong industry links allows it to provide a large number of professionally accredited courses through partnerships that include several Chartered Institute organizations in the UK. The University of Bolton is committed to helping and supporting students and their teachers and advisers at every stage of the journey into higher education.
The University is based on a modern, compact, town-centre campus and the University's teaching quality has consistently won the highest ratings possible from the UK Government's quality control agency. In recent years the University has had a major redevelopment program creating new and exciting facilities for study and recreation. Bolton itself is a friendly, thriving town close to the big cities of Manchester and Liverpool. 
Contact: Deane Road, Bolton, BL3 5AB | T +44 (0)1204 900600 | www.bolton.ac.uk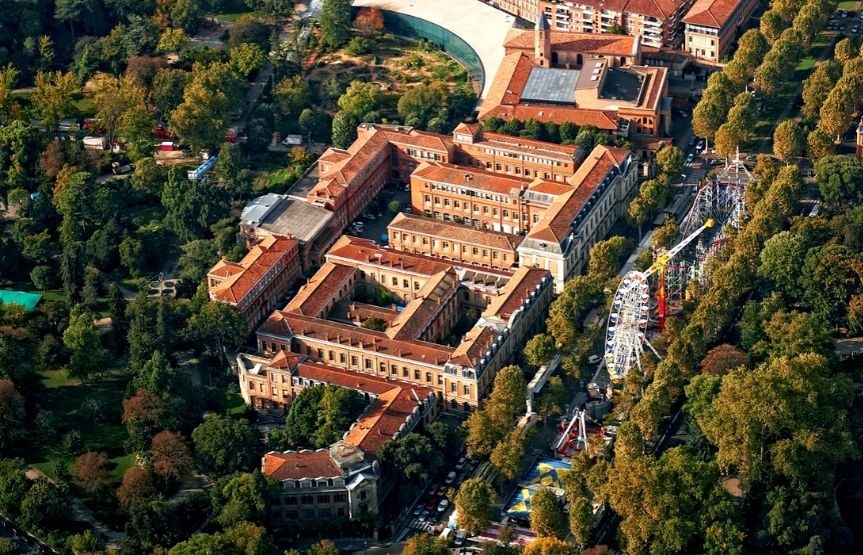 Université Toulouse 1 Capitole, France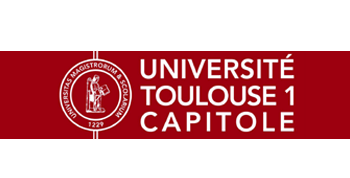 One of the oldest universities in Europe with a fine tradition and a reputation for quality
Université Toulouse 1 Capitole - University of Toulouse 1 Capitole (also called UT1) is located in the heart of the city of Toulouse, in southwestern France, and boasts an age-old academic tradition which goes back to the 13th century. Committed to the pursuit of academic excellence and professional competence as early as 1970, when it opened, University of Toulouse 1 Capitole is a public establishment which originated from the Faculty of Canon Law created in 1229 by King Saint Louis, the second university created in France in 1229 after the Sorbonne. Today, it is a Law, Economics and Management University whose priority is the emphasis on international networks so as to promote scientific collaborations as well as students' and researchers-lecturers' exchanges.
UT1 is a world leader in research in industrial economics (ranked fifth in the world for publications in IO/business economics after Harvard, UC Berkeley, Chicago, and Stanford by econphd.net), with many well-known international researchers and Ph.D. students from all over the world.
UT1 provides training for the business executives of the future. Achieving excellence in the field of research plays a central role at UT1 in the development of exchanges, in the evolution of teaching methods and cooperation with business partners. EADS, Airbus, EDF-GDF, Microsoft, Visa, leading telecommunication operators, international financial groups such as BNP, have established a relation of confidence with UT1 and they find in UT1 graduate students and in the works of UT1 researchers the resources essential for their development.
Contact: 2, Rue du Doyen, Gabriel Marty, 31042 Toulouse, Cedex 9 | T. 05 61 63 5600 | www.iae-toulouse.fr