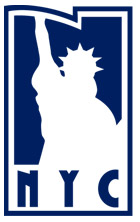 New York College offers high quality multicultural education through its academic partnerships with distinguished European and American state universities.

Our Vision

New York College (NYC), founded in Athens in 1989 in collaboration with the STATE UNIVERSITY OF NEW YORK, offers consistently and responsibly, innovative educational opportunities and professional specializations. Combining Greek cultural heritage with the standards of the American and European higher education systems, New York College prepares tomorrow's scientists and business executives to gain an international perspective and succeed in a global work environment.
Paths and Partners
New York College offers Undergraduate, Postgraduate and Doctoral degrees in a wide range of specialties through its academic collaborations with distinguished European and American State Universities such as: the State University of New York - Empire State University, the British University of Greenwich, the University of Bolton and the French Université Toulouse 1 Capitole. 

Academic degrees (Bachelor, Master, Ph.D.) awarded to NYC graduates by partner state universities, are formally recognised on the basis of the procedures provided for by the Autonomous Section for the Implementation of European Legislation (ATEEN) of the Ministry of Education and in accordance with the legislation in force, as regards the professional rights of the graduates (www.minedu.gr).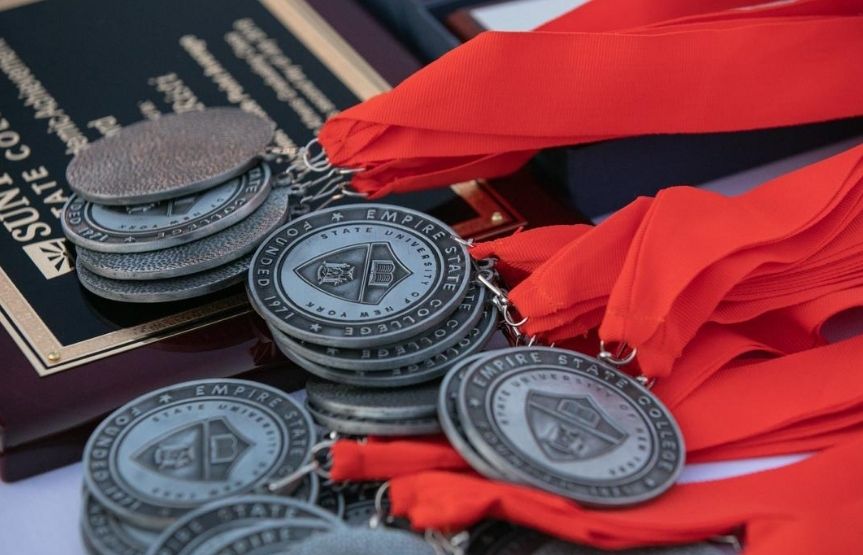 The International Dimension of the New York College Group
1989: New York College is founded in Athens, in collaboration with the American State University STATE UNIVERSITY OF NEW YORK, the largest university in the USA, based on the first in Greece international academic convention of certification. That historic convention not only gave the unique opportunity to pupils and students in Greece for internationally recognized studies, but also shaped the map of post-secondary education in Greece, paving the way for other collaborations with state universities in America and Europe.
1998: After 9 years of successful operation, New York College, the only Greek college of international development, establishes the University of New York in Prague in Czech Republic: the first private higher education institution recognized as a Private University by the Czech Ministry of Education.
2001: New York College opens its branch in Thessaloniki.
The Group continues to evolve through the establishment of new academic partnerships, the offer of new degree programs, and the continuous improvement of its infrastructure.
Our Multicultural Environment
New York College has established a multicultural learning environment. Academic and administrative staff, as well as students from all over the world work and study with us, either in Athens, at the NYC Athens Campus, in the neighborhood where knowledge and culture was borm, or in Thessaloniki, in the historic area of Kamara. At New York College, we see diversity as an asset, as it opens up new horizons in learning, enriches cultural contacts and, above all, allows our students to interact in a culturally rich environment that is so important to the citizens of today's globalized world.
Our competitive advantages
Programs designed based on the needs of the modern labor market
Degrees directly from the collaborating State University of Europe or America
Excellent academic staff
Training that harmoniously combines theoretical knowledge with practical application
Student-centered approach, with understanding and respect for the student's particularities and expectations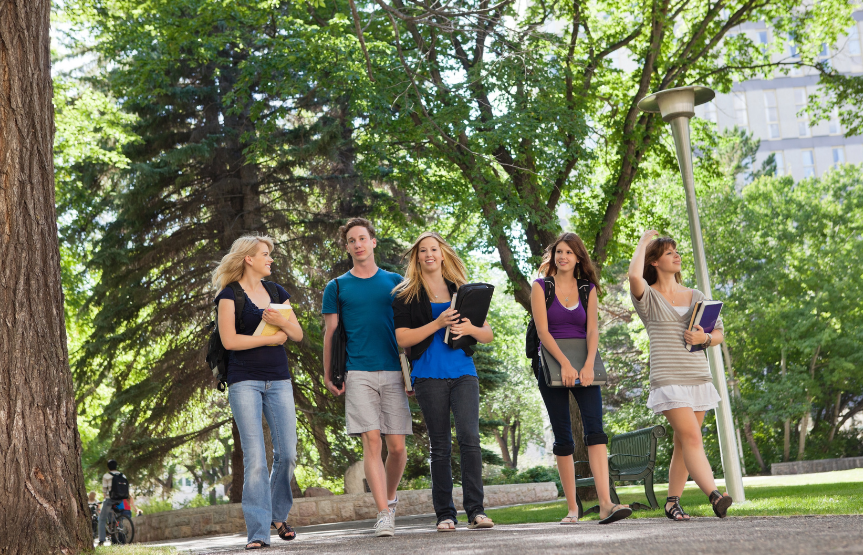 Quality Educational Programs
The academic and administrative staff of New York College are graduates of distinguished and top universities of Europe and the United States. The members of the academic team at New York College have professional experience and distinctions in their field of specialization, as well as academic and teaching qualifications in addition to their postgraduate and doctoral degrees, from renowned American and European universities - distinguished professors and academics of New York College have professional experience and previous service in well-known multinational companies abroad, such as: JPMorgan / MHT (New York, USA), Mobil Oil Corporation (London, UK), Paramount Pictures / ViacomCBS / PBS (USA), TOTAL (France), Warner Bros. (USA), etc.
On this basis, New York College offers flexible study programs that cater to both working and non-working students, while continuously enriching the options and academic content of undergraduate programs to meet local and international needs of labor market.
Distinctions and Achievements
In the World Ranking of Educational Institutions in Greece, New York College was ranked as one of the two leading Greek colleges, according to a study pefrormed by the Quality Assurance Unit (MODIP) of the National and Kapodistrian University of Athens (EKPA), which was published in Kathimerini newspaper (issue 29,810).
The annual Alumni Book presents a sample of our alumni and the positions they hold in national as well as multinational companies and organizations, as well as those who have been admitted to pursue their subsequent studies at distinguished US and European universities. New York College graduates continue to have a high recruitment rate as a result of the prestige of their degrees as well as the professional guidance and support they receive both during their studies at New York College and after graduation. In addition, many of our graduates have started their own businesses both in Greece and abroad.