School of Informatics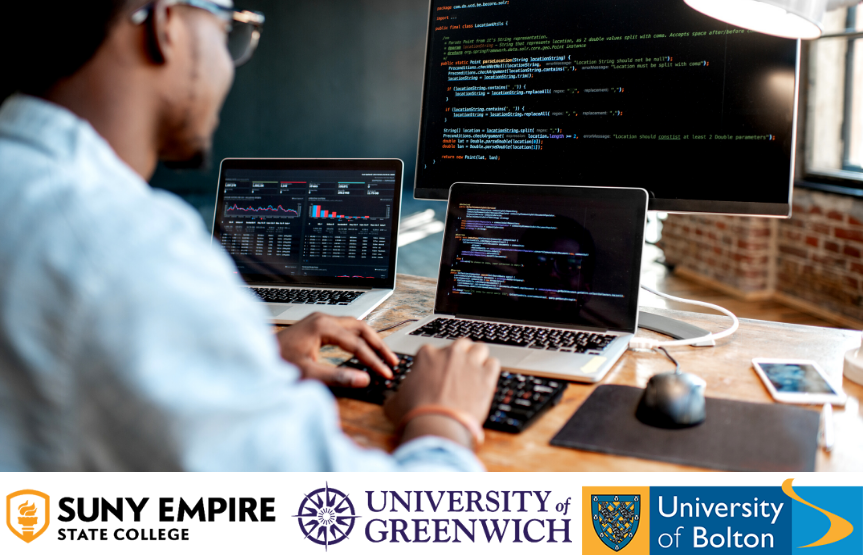 The School of Informatics in collaboration with recognized state universities in England and the US, offers high-end studies with an emphasis on practical application. Both studies in Engineering and Informatics are in high demand in today's labour market, which is constantly looking for leading executives who will be able to respond to rapid developments in the sector.
Optimization applications in Business Processes through Information Systems in all business sectors, are the main driver of competitive advantage. Combined with the lack of properly trained executives with a degree in Informatics in the Greek and international market, they create a strong demand for professionals with good practical and theoretical knowledge of their specialty. In response to this demand and confirming its reputation as one of the leading colleges in Greece, New York College offers Bachelor's and Master's degrees in cutting-edge technology specialties in the fields of Computer Science, Computer Networks and Internet and Web Applications.
In the same direction, NYC has been certified by Cisco Systems as Cisco Networking Academy and offers its students the ability to perfect their network management and security skills.
The Student's Club has an active interest in creating projects related to the IT industry. Students are encouraged by the Department of Student Affairs to participate in these groups and gain experience and useful skills for their personal and professional development.
Graduates with Computer studies can work in areas of computer systems programming, software engineering, network support and management, database design and management, system analysis and control, web page design and more.
Bachelor's Degrees

Seminars