School of Arts, Humanities and Social Sciences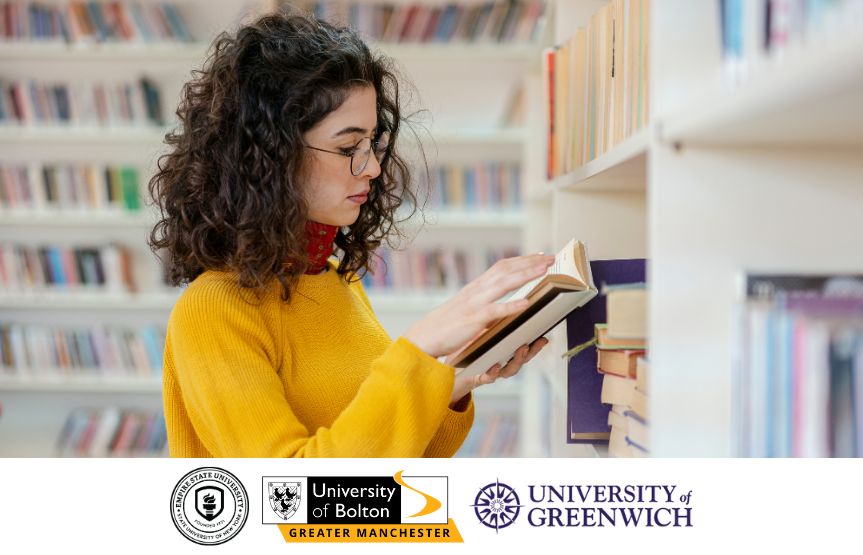 The School of Arts, Humanities and Social Sciences offers studies with an emphasis on the multicultural and interdisciplinary nature of individual departments. What characterizes NYC graduates is their ability to pursue a career in a multitude of different positions with developed communication and analytical thinking skills.
Studies in English Language Teaching: The college offers in collaboration with THE UNIVERSITY OF GREENWICH State University, degrees specialized in English Language Teaching. The programs offered emphasize the interaction of theoretical linguistics with methodology and practical practice in a classroom.  The duration of studies is three years at undergraduate and 12 months at postgraduate level, while the diplomas are awarded directly by the University of Greenwich and meet the requirements of professional equivalence under the procedure laid down by the Ministry of Education and Religious Affairs. Graduates with English Language Studies upon the completion of the programme can work in sectors such as: Teaching, Linguistics, Translation, Media, Publications, Administration, etc.
Studies in International Relations: In collaboration with the STATE UNIVERSITY OF NEW YORK / ESU, the largest state university in the United States, the college offers a rich cultural, historical and political environment for students interested in exploring the field of international relations.  The degree in International Relations leads graduates to practical training and work positions in companies, governmental and non-governmental organizations, in International Policy, International Law and International Trade, for example: UN, EU, NATO, OSCE (Organisation for Security and Co-operation in Europe), ICC (International Chamber of Commerce), ICJ (Hague International Court of Justice), IMF (International Monetary Fund), WTO (World Trade Organization).
Degree in Film Studies: Film studies are offered by the state university UNIVERSITY OF GREENWICH giving knowledge, critical thinking and creative approaches to the modern environment of the film industry.  Every year dozens of films by the students of the department participate in international festivals, while many have distinguished in Greece, England and the US.  One of the most important advantages of the program is its teaching staff, that includes distinguished professionals in the field.  Graduates of Film Studies are active in a wide range of specialties in theoretical, practical and technical fields.
Bachelor's Degrees

Master's Degrees

Seminars

Cambridge CELTA