UNYP graduation ceremony 2018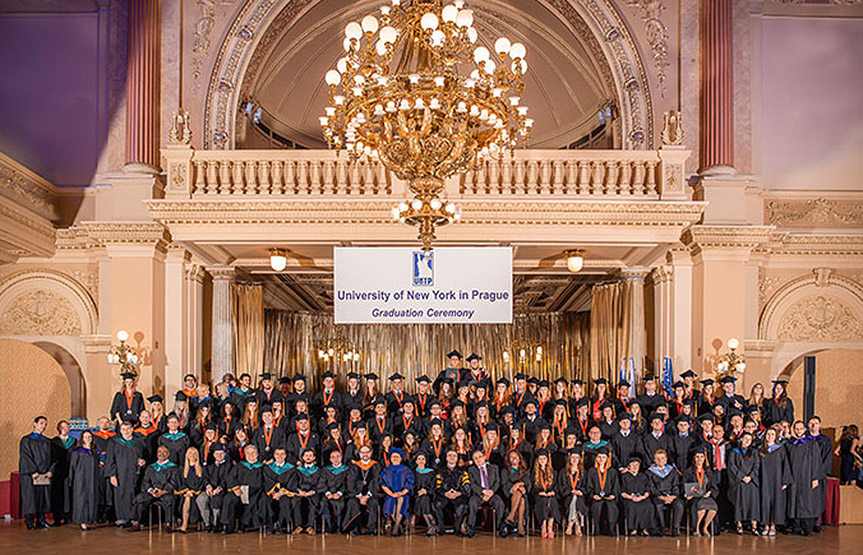 The University of New York in Prague was very proud to honor nearly 181 graduates from 33 countries graduating from eight degree programs in the annual commencement event for 2018.
Our 2018 graduation ceremony was held on Friday, 22 June at 17:00 at Palác Žofín on the beautiful island of Slovanský ostrov in Prague. Admission to graduation was strictly with invitation only as space was limited. We also broadcasted live streaming of the event via this page on our website for guests and family which were unable to attend the ceremony.
We invited our students and their family to document their journey to graduation by using the hashtag #UNYPGRAD18 on Facebook, Intsagram and Twitter.
Guest Speakers: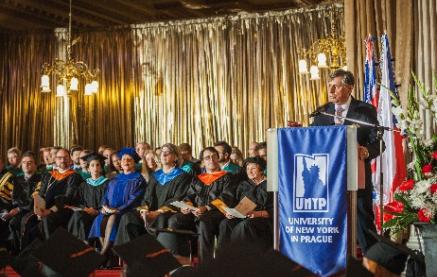 Ing. Jan Fischer, CSc.
Former Prime Minister of the Czech Republic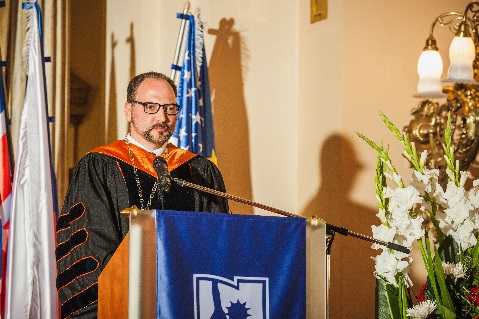 Mitchell S. Nesler, Ph.D.
Officer-in-Charge, State University of New York, Empire State College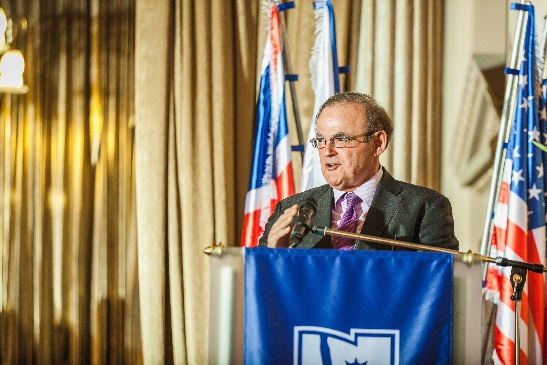 Ilias Foutsis
President, UNYP