Antonis Metallinos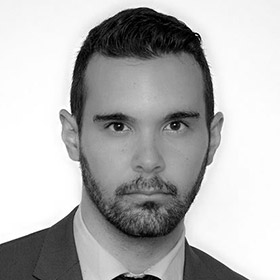 BS International Business & International Relations, State University of New York, Empire State College (2012)
Following my graduation from the State University of New York, Empire State College I entered the labour market and attained a position in the Farantouris Financial Advisors.
By majoring in International Business, I was able to gain useful insights into the business environment of the 21st century, something very essential for the job hunting process and your first steps of employment.
What I liked about the program at New York College was the fact that I had the opportunity to work on many projects about global business issues. Additionally, I admired the professionalism of my professors, especially Dr. Iakovos Arapoglou and Mr. Leonidas Gontzes , my tutors in the International Business major and International Relations minor, respectively.
Studying at this college is a unique experience because you understand the constant need for improvement and the virtue of academic excellence.
What I recommend students is to study hard, not to hesitate to ask many questions, be professional and keep a strict timetable in order to succeed.