George Kourakos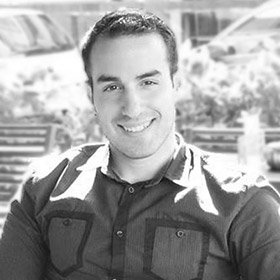 BS Computer Science, State University of New York, Empire State College (2015)
I studied Computer Science at New York College and I also hold a Certification in Microsoft Office Specialist, in Web Design by Keycert and Cambridge Proficieny in Computers and English. Right now I have my own very business which is called GameSpace.gr The courses of my program helped me understand and prepare myself in order to overcome the most difficult situations, regarding the latest technological methods of programming and technology. Also, the structure of the program allows students to make connections among the different courses and thus consolidate knowledge and skills as they progress to graduation.
The College was a milestone for me as it helped me to become a well-organized and open-minded person. The opportunity to work with my mentor in Computer Science, Dr. Ioannis Pandithas, was an additional privilege for improving the level of my knowledge in programming.
My advice to new students is to take advantage of any kind of situation that comes before you. If there is a club you are interested in, simply join it. If there is a talk on campus that interests you, go for it. Make your own schedule to manage your time. Be patient and never surrender until the semester is over. Nowadays i consider really important for everybody to understand the value of studies. Becoming an expert or even be able to achieve the appropriate knowledge on your subject, can help you broaden your horizons.