Areti Koti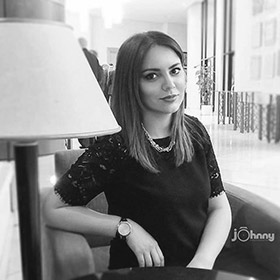 BS Business Communication, State University of New York Empire State College, USA
My studies in Business Communications gave me knowledge and a great help in understanding how business and communication works; what a PR should do, how to communicate, act and analyze different situations. I liked the program because it gave me the freedom to choose different courses and work on case studies related to my interests. It provided me with a solid foundation which developed my self-confidence,  so important for when I first entered the labor market.
When I joined New York College I knew that I was good at writing and reporting which were greatly developed through the courses I registered for as most of them required much professional researching and writing.  I believe that, New York College was the right decision to get a college degree. I am very glad that I have been part of it, and I want to thank a lot all the instructors and my adviser, Lia Spyridou, who supported and helped me in completing my degree with high grades.
My advice to new students is to do your best and don't give up! College years are the ones which give You the knowledge and prepare You for the future; they build the foundation upon which You will stand strong and aim for excellence. New York College has all the necessary "tools" to make You achieve Your goals as efficiently as possible.