Jovan Gavrilovski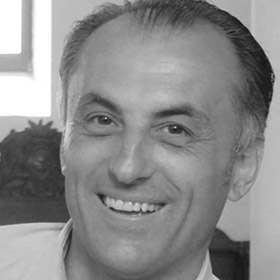 ΜΒΑ in European Management, ESCEM (2004)
I graduated in 2004 with the degree of Master of Business Administration in European Management from ESCEM, after having obtained the Bachelor of Science Faculty of Agriculture, University of "St. Cyril and Methodius". Currently, I work as a freelance management consultant based in Skopje and I have a production business in Serbia – a family factory that produces foam disposable packing materials.
I chose ESCEM because the program included a course in European Policy which does not appear in mainstream MBA curricula. The knowledge I obtained was very important for my consulting business because my specialization is on the EU integration and the EU grants. In order for one to be successful in production one needs to be innovative and competitive. Thanks to my knowledge and experience in Human Resource Management and Financial Analysis I created a team that developed a new technology which is extremely energy efficient in production processes so that higher quality products are produced with lower production costs. What I liked about the program was the teaching staff that included professors who came from different countries and business cultures.
The business environment is changing very fast.  As Aristotle said "the roots of education are bitter, but the fruit is sweet". However, I believe that education is a life-long process in today's knowledge-based economy. As soon as you finish your MBA the real life battle is just starting and you have to strive always to be few steps ahead from your competitors.