Naya Papapanou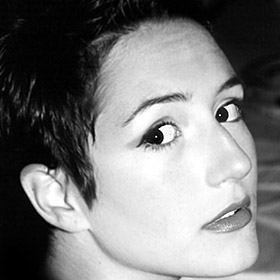 MA in PR & Professional Communication, LaSalle University 
I graduated in summer 2008, with the MA PR & Professional Communication, LaSalle University at the New York College, after having completed a  BA Arts n' Sciences, Major in Theatre, American College of Greece.
Currently, I work at a Real Estate Agency (www.athenianproperties.gr), Personal Assistant to the Director; an intriguing and fascinating job, that requires excellent skills for oral and written communication with clients, notary, lawyers and engineers, as well as time management skills, understanding for deadlines, discretion and credibility. Studying theatre has been a major opportunity for sharpening my observation skills. I was blessed with great professors who made us understand how action and reaction is the core of any human interrelation, that one needs to listen before answering, and that 'pause' is a huge part to the better understanding both for the 'transmitter' and receiver.
The Master program in PR & Prof. Communication has been, first of all an excellent opportunity for meeting, learning and exchanging views, facts and knowledge amongst top professors – who are at the same time top professionals in their field – as well as fellow students who, in their background diversity introduced a unique set for broader skill learning and interaction.  There isn't a single project or / and job that I didn't go back to my college notes and experiences to shape my position and find answers for problem solving. Above all, I must admit that without my college experiences I wouldn't have the strength, self-awareness and confidence to meet the challenges of the work market.
The time of studies is precious; it is a sanctuary for each one to find academic and professional direction. I state that it is the period while, experimenting, making mistakes is not only acceptable but also the starting point for success. I would strongly advise for students to let go in the safe environment of the college, open up to the knowledge and allow for mind growing and self-actualization. Knowledge is serving; serving the optimum of one's potential.