Paris Argyrides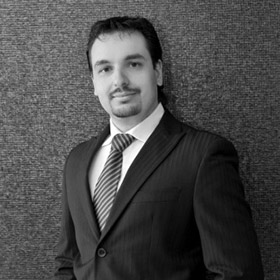 BSc Computer Science, State University of New York, Empire State College
 I graduated in February 2005 with the degree of BS in Computer Science from the State University of New York, Empire State College. I started my studies at the Southern Illinois University, Carbondale in 2001 and transferred to New York College in October 2003. Before that, I had finished the lyceum  in Cyprus.
I am currently working at Trust International Insurance Company (Cyprus) Ltd as the IT Manager. I have under my supervision 4 IT professionals (2 software developers, 1 administrator, 1 technical support).
My studies gave me the necessary technical knowledge to initiate employment in the company 8 years ago. The knowledge I obtained at NYC helped me to become familiar with, and consequently develop software for the company. The fact that I had extensive knowledge around the CS field helped me to develop the company's network as well as to become a valuable member of the staff. Also, the management skills I acquired assisted me in setting up the whole IT department of the company.
The program I completed provided me with the correct skills to become an effective developer in the field and also prepared me for my MSc degree. This was evident during my MSc where I found that nearly all courses taught at NYC gave me a competitive advantage over the rest. I also liked the fact that the programs were all-inclusive, developing not only students' programming skills but also management and personal qualities.
When I started working at the current company there was nobody to show/train me about the infrastructure and production systems. I learnt everything by myself. The core production systems are Oracle-based and this was one of the core courses taught at NYC.
The market is flooded with graduate professionals. One needs to have the competitive advantage to stand out from the crowd. Studying hard and aiming for the best performance are a prerequisite for a successful career. Also one has to be flexible and adaptable to the environment one will work as well as to invest in development of personal skills and always plan ahead.