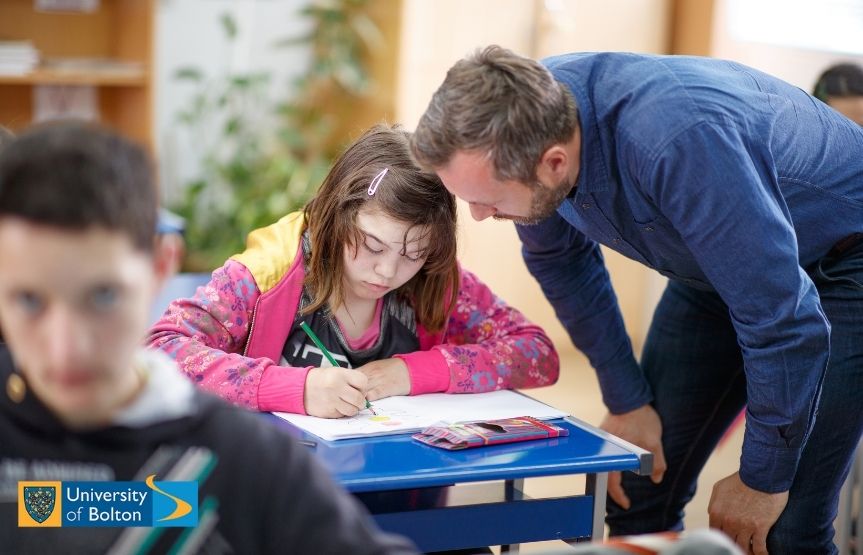 MPhil - Education Specialisms
---
The MPhil (Master of Philosophy) Education Specilisms of the University of Bolton is addressed to those who aim at furthering their knowledge through research in a specific field of Education.

Indicative areas of research include:
Developmental Disorders (Autism spectrum Disorders, Asperger Syndrome);
Parents' perspectives on treatments of autism;
Autism and parental quality of life;
School exclusion (several projects
Primary school children English as a second language learning
Responding to autism (several different projects
Community teaching in the health sector
Free schools
Greek secondary school curriculum development
Adult access to numeracy learning
Autism and literacy
Autism and inclusion
Degree study progress for first generation undergraduate students
Levels of learning and engagement in degree level study
Photographic representation of disability
Vocational diplomas
A reappraisal of the LDD curriculum in an FE college
The Individualised Curriculum
See more at: http://courses.bolton.ac.uk/Details/Index/1152#sthash.qEwpfPjm.dpuf
---
Λεπτομέρειες
Curriculum
The MPhil/ Education Specialisms programme provides theoretical and practical support to the students through workshops and seminars in Research Methods, Statistics for Social Sciences, Academic Writing, Viva Voce Thesis Defence.
Duration

The MPhil /Education Specialisms Programme is completed in 1.5 yeas if the student is registered on a full- time basis and 3 years if the student is registered part-time.
Careers
Graduates can pursue career opportunities in Education.