Seminar on "The Secrets of Successful CV and Finding My First Job" by New York College Thessaloniki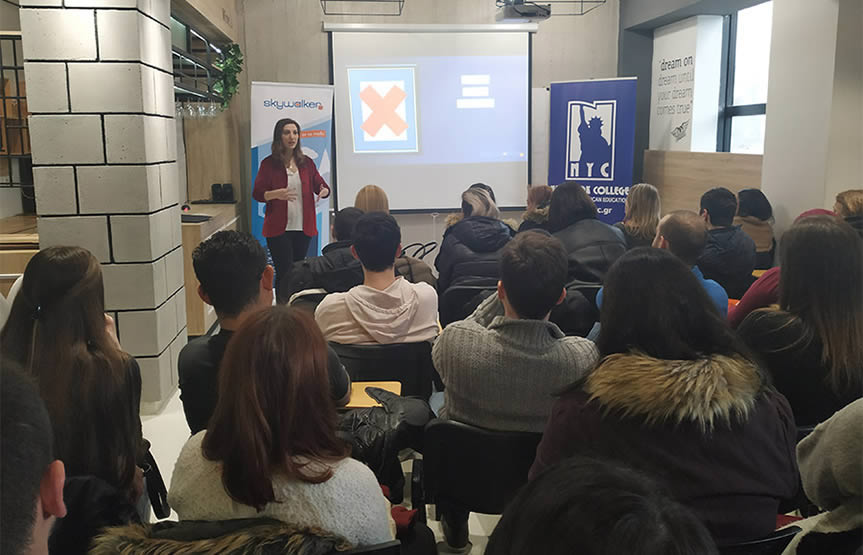 On Tuesday 19th of February 2019, New York College - Thessaloniki Campus organized a seminar entitled "The Secrets of a Successful CV and Finding My First Job" which took place at its premises in Thessaloniki.
The event's speakers were Mrs. Anna Angelidou, Senior HR Consultant, and Olga Gaziteri, HR Consultant.
Manpower® is the world leader in job coverage, for emerging or permanent needs, offering stable solutions to organizations of all sizes, promoting business flexibility and competitiveness. Its deep understanding of both business needs and the talent needed to meet these needs enables it to match the right person and the right job with excellent business results for its customers. Manpower maintains a global network with presence in more than 80 countries, having specialization in recruitment for Administrative and Supporting Jobs, Customer Care Centers, Industry and Production and Specialist Technicians.
A very interesting and long dialogue took place after the seminar since the interest in the subject was high.