Byron Koupanis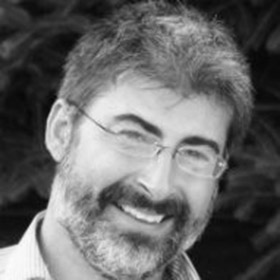 MBA, Institut Universitaire Kurt Bosch (2014) 
I hold a BSc in Business Administration and I completed the MBA at New York College, Thessaloniki in 2014. I have over 17 years of experience in implementing large projects as a project manager, with corresponding human resource management, and responsible for sales & marketing, both at enterprises and public bodies. Currently, I am Internal Auditor at EUROCONSULTANTS SA as well Head of the Marketing department for the Public Sector of the company. My duties include broader financial services for businesses and organizations in the private and public sectors. These services include management and reorganization, planning strategy, viability and financing of these customers, as well as the design of their sales and management of their human resources. At the same time and for many years I served as Internal Auditor of the group and in charge of training and control of cash flow and intra-group transactions.
My studies at NYC gave me extra skills and knowledge in order to develop my efficiency and my ability to consolidate even more my position in my company as well as the opportunity for career development. The range of thematic areas and their excellent presentation by the instructors of the College was what I appreciated most in the programme. The major skill I accomplished was the in depth development of the subjects and their analytical evaluation and utilization in my professional activity.
I will always value my acquaintance with my fellow students, as well with the educational and administrative staff of NYC.