Georgia Papadaki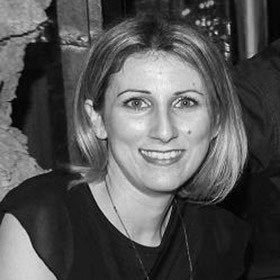 After my studies at the National University of Athens in the Department of Methodology, History and Theory of Science (MITHE) with direction in Social & Humanities and a thesis in Organizational Psychology, I attended the MBA in Human Resources Management, a program of the Institut Universitaire Kurt Bosch (IUKB), where I graduated in 2007.
Currently, I am working in the Human Resources dpt. of Mercedes-Benz Hellas SA, 100% subsidiary company of Daimler Group, as HR Administrator.
My studies have helped me to gain all this knowledge, skills and necessary self-confidence, in order to be able to cope with the demanding and volatile environment of multinational companies.
During my studies, I had the opportunity to be taught by outstanding teachers with transmissibility and love for what they do and to their students. Additionally, some of them are senior executives, full of experience which they wanted to transfer through case studies of their working life, something very useful for all of us who intended to make our first tentative professional steps. Furthermore, multiculturalism and the contact with professors and students from different cultures, helped us to be more flexible and open to new challenges, regarding our career path.
Young people, who start their journey to knowledge with a view to their subsequent development and vocational rehabilitation, should have passion and persistence. Especially in times of crisis, nothing is spared, but all those who are really capable and love what they do, can always find ways to shine. Apart from the desire for continuous knowledge, it needs to have daring, courage, stubbornness and flexibility and also don't forget, we are citizens of the world, don't let the opportunities to be wasted, or your mind to limit you. The way is open for you!