Konstantina Antonopoulou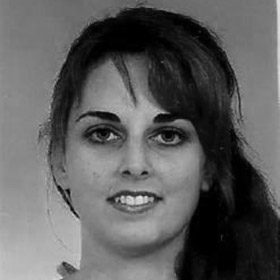 Master 2 Economics and Management of International Tourism, Université Toulouse 1 Capitole (2015) 
Before joining to New York College, I earned a bachelor degree in Methodology, History and Theory of Science at National and Kapodistrian University of Athens, majoring in History and Philosophy of Science and Technology. During my studies I had the opportunity to gain confidence/responsibility, to develop communication skills, to have team spirit and other important skills which proved to be significant in my job. Going to class was a very rich and challenging experience. I found the diversity of my classes, subject matter, classmates and particularly some of my professors to be, a riveting experience. 
I was very grateful to have had professors from France who have taught me so more things about transport operation (aviation) in tourism and many things about cultures and the differences between them. From our courses, we went a journey all over the world. This travel was a start of an experience and it helped us to widen our perspective. 
After completing my studies at New York College, I think that I achieved my goal, that is to enhance my dynamic personality and to build stronger foundations for the future. Clearly, all of them were the result of the good knowledge of my professors, as well as my personal efforts. 
My advice to aspiring students is to love what you do and be passionate about it. In order to succeed in the tourism industry they should be curious, open-minded, active, and ambitious. Tourism is a great subject to study and opens all sorts of career paths. Try to obtain work experience in the industry before starting university - working in a hotel, restaurant or tourist attraction. It's an industry that is marked for hard work, hospitality, people and a sense of fun. Embrace change if you wish to survive in today's world and always be ahead of the game.