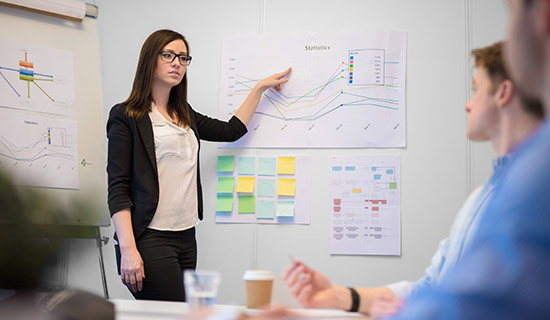 BSc (Hons) Business Management -People Management, Enterprise, Finance, Law, Marketing, Retail, Supply Chain Management
---
This programme provides you with a solid foundation in business management while taking advantage of specialised knowledge in the area you are interested in more. The programme prepares you for a career in business and management. You will develop essential knowledge and skills within a regional, national and international context. Distinctive features of the programme include a focus on practice, teaching by a truly dedicated and supportive team, with specialist knowledge in a wide range of subject areas, and close links to business and industry and the opportunity to choose one out of seven modern and highly relevant to the job market specialisations in the final year.
Quick info
Duration: Four (4) years
Language: 2 years in Greek + 2 years in English
Academic Semesters: Two (2)
Exam Period: January, May
Entry Requirements
A pass mark in your High School Certificate
A good standard of English (IELTS 5.0 or a recognized equivalent).
---
Course Details
Curriculum
Level 3
Stage C for IFP and Pre-Masters
Business In Practice
Stage D for IFP and Pre-Masters
ICT and Statistics for Business
Applied Business Finance
Practical Digital Marketing
Level 4
Business Law
Business Environment
Professional and Academic Skills Development
Contemporary Issues in Marketing
Information Systems and Big Data Analysis
People and Performance
Level 5
Business Management and Career Development (work placement – 200hrs)
Leading and Managing Teams
Project Management
Enterprise, Innovation and Creativity
Financial Management and Decision Making
Level 6
Dissertation
Strategic Management
Strands:
People Management:
Intl HRM
Learning & Development
Work & the Employment Relationship
Enterprise:
E-Commerce & Contemporary Issues in Marketing
Advanced Company Law
Financial Reporting for Management
Finance:
Financial Reporting for Management
Professionals in Practice
Financial Accounting & the Regulatory Framework
Law:
Corporate Governance
Advanced Co. Law
Work & the Employment Relationship
Marketing:
E-Commerce & Contemporary Issues in Marketing
Global Consumer Behaviour
Integrated Digital Marketing Strategy
Retail:
Retail Operations
Global Consumer Behaviour
Integrated Digital Marketing Strategy
Supply Chain Management:
Strategic Information Management
Supply Chain Management
Logistics & Operations Management
Careers
Business management qualifications open doors and are considered essential whether you are looking to pursue a career in business or achieve higher levels of responsibility in your current work. Our BSc (Hons) in Business Management offers a strong grounding in an essential range of contemporary business management subjects combined with the opportunity to focus your studies in the final year. You can graduate with a general BSc (Hons) Business Management or choose to transfer to one of our seven named.