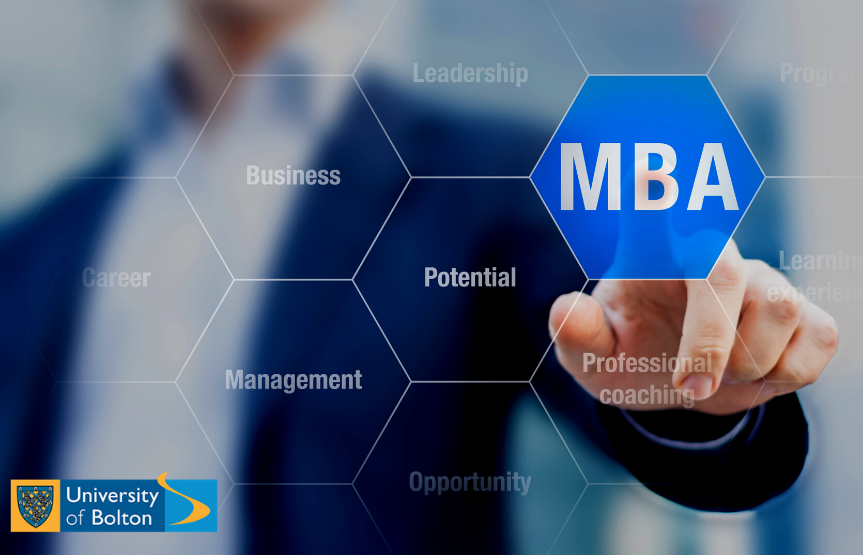 Executive MBA
---
The Executive MBA is a full-time programme for business professionals preparing to become senior managers. Its focus is on the development of knowledge and understanding of strategic management issues in order to reflect on and improve business and management practice. The programme is designed to dovetail with the demands of a full-time job.
The Executive MBA offers you the chance to join a well established postgraduate community engaged in preparing themselves for a career in executive management.

About the course
No matter what part of industry or commerce you work in, the Executive MBA course will assist you in gaining a critical understanding of the problems and challenges facing enterprises and organisations and equip you with the analytical and critical faculties to identify potential solutions. These qualities are sought by prestigious employers.
This full-time one and a half-year course runs on one evening a week (usually Friday) from 6pm-9pm and on Saturdays 10am-5pm. Learning is supported via interactive in-class sessions and independent study.
The learning and teaching strategy for each individual module is detailed in the module guides that you will receive at the beginning of each semester.
Special features
The Executive MBA offers you the chance to join a well established postgraduate community engaged in preparing themselves for a career in executive management.
In addition, teaching and supervision is offered by a well qualified and dedicated team of experienced staff drawn from business and academia.
Letter from the NYC Provost and Director of the MBA, Professor Dimitris Bourantas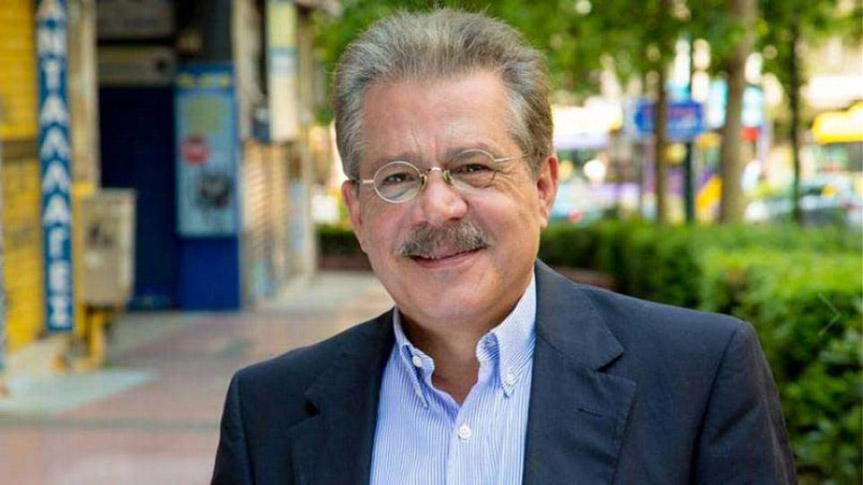 The MBA program offers the necessary skills for the development of executives to contribute to the success of their businesses and organizations, and thereby ensure their own successful career.
Our main goal is to develop leading executives who will inspire and lead people and their organizations to achieve outstanding business performance. This is the philosophy of the program and of the professors summarized by the headline: "Leaders not only Managers".
 For these reasons, it is worth investing in the learning experience offered by the NYC MBA in collaboration with Bolton University.
Professor Dimitris Bourantas
---
Λεπτομέρειες
Curriculum

Careers

Professors

Newsletter
Curriculum
Research Study and Skills This module supports your success in the MBA programme as a whole and allows you to develop your academic skills including writing skills, information literacy skills and presentation skills.
Management and Leadership This module is designed to enable you to explore your values, attitudes, style and interpersonal skills and to provide a platform for continuing personal development as managers and leaders. It invites you to critically evaluate theories pertinent to personal development, management and leadership; and to develop your interpersonal and team working skills to enhance the current and future roles as managers and leaders.
Sales Management and Marketing This module aims to provide you with a critical understanding of the sales management and marketing processes and the opportunity to develop and refine relevant skills in the practice of sales management and marketing. You will gain experience of evaluating and analysing the challenges managers face in the development and deployment of sales and marketing planning, and you will develop an advanced awareness of the need to consider a range of alternative approaches to dealing with planning and management issues in order to achieve competitive advantage and successful sales.
Financial Management and Decision Making This module is designed to introduce managers (usually who have no previous background in finance) to the concepts of financial management, and to explore the corporate aspects, and their differing organisational contexts, that determine sources of corporate funding. The module will also consider legal and other key issues, affecting corporate financial management. It will develop your knowledge and understanding of the theoretical concepts of financial management, and enable you to analyse and evaluate financial statements to provide a basis for informed decision making. You will develop an understanding of capital budgeting, strategic financial issues and control systems and how they can assist more informed decisions.
Human Resource Management This module aims to provide a general introduction to HRM in organisations. It will show an awareness of the merits and difficulties associated with new and different forms of work patterns and job designs aimed at enhancing performance, motivation and commitment. It will contribute to the wider debate by examining the organisational functions that are attributed to human resource managers.
Change Management This module will introduce you to managing change. You will investigate the types of change that affect modern organisations and their scope and scale. You will analyse the structural and cultural accelerators/impediments to change, the notion that organisations can learn to innovate faster than their competitors and the prominent roles of strategy and leadership. Throughout this module you will be called upon to exercise and improve your powers of critical evaluation as applied to conceptual models of innovation and change and both internal and external contingencies that impinge on organisational efforts to innovate.
Strategic Management The module aims to provide you with a critical understanding of the strategic management process, and will integrate material from other parts of the course within a strategic management framework. Initially lectures will be used to develop knowledge of the concepts underpinning the study of strategic management. As your knowledge increases you will participate more fully in a critical exploration of the concepts. The case studies will enable you to explore the application of strategic management concepts and models, apply them to complex business problems, and evaluate the strategic issues within the case study, while critically assessing the applicability and usefulness of the theoretical models.
Research Methods This module prepares you for the dissertation. It will enable you to make informed decisions about which research methods are appropriate under particular circumstances and specifically in relation to your own research. You will develop your knowledge of a range of research tools and analytical techniques. You will also receive guidance on the structuring of your dissertation.
MBA Dissertation The dissertation provides you with the opportunity to undertake an extended and substantial piece of research. It allows students to synthesise their academic knowledge acquired from the taught modules and to produce an evaluative and critical discussion of a strategic issue relevant to your organisation, your recommendations following the research process and a proposed implementation plan.
Duration
Full-Time: 12 months + 6 months supervised independent study for the MBA Dissertation.
Part-Time: 24 months classes + 6 months supervised independent study for the MBA Dissertation.
Careers
An MBA is widely seen as the most prestigious qualification for business and management throughout the world. The qualification will give you a highly competitive edge – whatever industry you are in or wherever your future career takes you. The Bolton MBA programme is designed to enhance your lifelong learning, transferable skills and personal development, enabling you to work with self-direction and confidence to help businesses prosper. You may also choose to continue your studies for a research degree (MPhil, DBA or PhD).
After successfully completing your MBA programme you may apply for membership of the Chartered Management Institute. Please note that terms and conditions apply. More details are available from http://www.managers.org.uk/
 In recent years our graduates have gone on to a wide range of management roles in the public, private and voluntary sectors. Others have opted to commence studying for a research degree (MPhil, PhD).
Professors
Newsletter