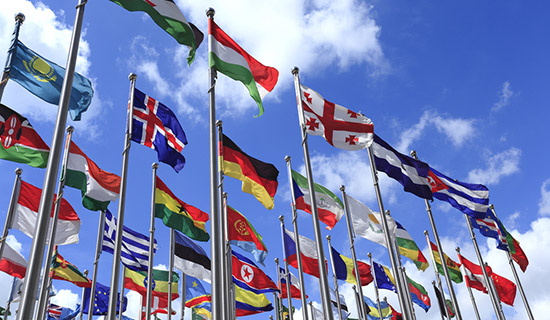 Bachelor in International Relations
---
Knowledge Outcomes:
Upon successful completion of this program students will be able to:


Comprehend the basic concepts in the field of history, political science, and international relations


Learn the facts required in understanding important political, economic, social, and military events


Identify the most important facts for study and analysis


Apply the knowledge acquired in order to learn about the past, understand the present, and predict the future

Acquire important background knowledge required for a better understanding of political science and international relations

Skills Outcomes:
As a result of completing this program, students should have acquired the following skills and values:
excellent written and oral communication skills


demonstrate analytical and critical-thinking skills necessary to make sense of human nature and the structure of the international system


self-awareness, openness and sensitivity to diversity in terms of people, cultures.

Program Strengths:
Reputation of being the most challenging and rewarding program offered


International Relations Department consists of highly multi-ethnic and enthusiastic student body


A wide variety of courses cover thoroughly all aspects of International Relations (theory, politics, international law, diplomacy, and the international political economy)


Excellent faculty, well versed in the field.
---
Course Details
Curriculum

Tutors

Careers
Curriculum
Duration

Most U.S. bachelor degree programs are set as 4-year full-time study programs.
Careers
Internships and paying jobs at business corporations, governmental and non-governmental organizations in International Politics, International Law, and International Commerce, as for example, UN, EU, NATO, OSCE, ICC, ICJ, IMF, WB, WTO and many others.