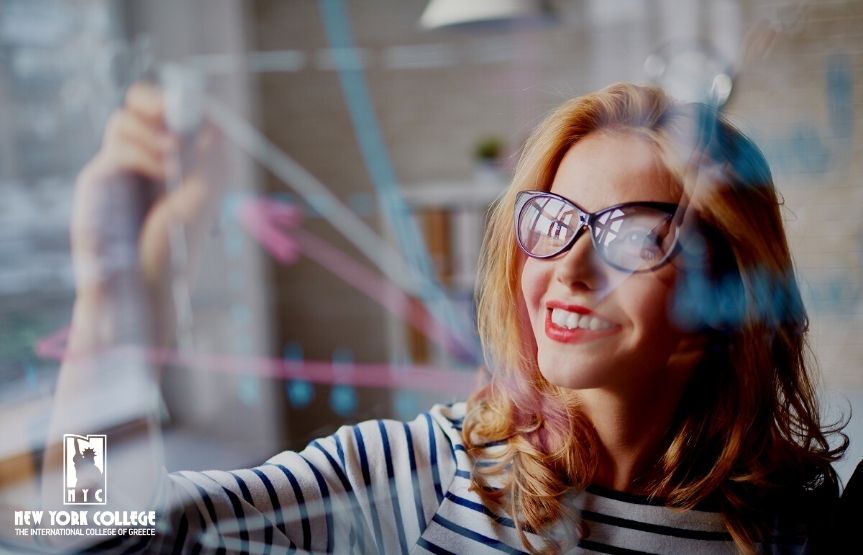 Cambridge CELTA
---
100% Online CELTA
at New York College  
A live online dynamic 12-week CELTA course 
Start date March 22 - End date June 25

What is CELTA?
The CELTA (Certificate in Teaching English to Speakers of Other Languages is a professional qualification and an international standard for teaching quality, it is awarded by Cambridge Assessment English, part of the University of Cambridge and is the most recognised initial English Language Teaching qualification in the world. It is a practical, hands-on teaching qualification.
Who is CELTA for?

CELTA is aimed at applicants
with no teaching experience who wish to take up teaching English as a profession.
who wish to receive an internationally recognized certificate and seek job opportunities in the global English language teaching job market.
who are teachers of English and have not received any training
who are teachers of other subjects who wish to teach English
Course Aims
By the end of the course you should have:
An awareness of key classroom methodology and approaches
An understanding of the learner, the teaching role and the teaching and learning context
The knowledge required to plan and resource lessons appropriately
Greater awareness of language analysis
The chance to develop professionally as an English language teacher
---
Λεπτομέρειες
Πληροφορίες

Πρόγραμμα Σπουδών

Προϋποθέσεις
Online CELTA COURSE
What is special about this course is that all elements of the course are delivered in real time online (synchronously).
The course has two main components:
Input sessions and workshops are dynamic, practical training sessions delivered by the CELTA trainers which take place in our online classroom which you will attend in real time with your peers. We provide you with all the materials and resources you need, presentations, digital course materials, audio, and video etc. During these training sessions, you will work in pairs and small groups and collaborate with your peers as you would do in a f2f real classroom. We will also provide sessions devoted to online teaching and educational technology. You will also be trained on how to use the tool for both your Input sessions and your online Teaching Practice. 
The input sessions and workshops will be delivered in the first 6 weeks. You will be required to attend twice a week from 9:00 – 14:00 with breaks. You will also write 2 out of the four assignments (750 words each).
Teaching Practice will take place online for 7 weeks starting after Easter Break. You will be required to attend 3 days a week (Monday, Tuesday, Friday)
This includes:
Teaching students of English online (Fixed Schedule 8 hrs Teaching Practice)
Observing peers teaching (Fixed schedule)
Participating in Feedback sessions on teaching Practice (Fixed schedule as a group)
Lesson Planning Support (Flexible schedule. This is one-to-one support with your trainer)
The CELTA Certificate
The CELTA certificate you will receive from Cambridge is the same as the face-to-face one
Course Timetable 
March 22 – April 23    Monday & Tuesday 9:00 – 13:45 (Input sessions & workshops) 
May 9/5 – June 25/6 10:00 – 15:30 Monday – Tuesday – Friday or Saturday (Feedback / Lesson Planning Support / Teaching Practice)  
Cost: 1.700 euros
Πρόγραμμα Σπουδών
Online Celta: All elements of the course are delivered live in our virtual classrooms, they are dynamic and interactive. You will work in groups and pairs and experience teaching techniques as in face-to-face sessions. The CELTA certificate you receive on successful completion of the course is exactly the same as the face-to-face one.
The Course includes:
Practical workshops and seminars: there are 120 contact hours in the course including workshops and seminars which focus on language awareness, phonology, language learning, teaching methodology and professional development.
Teaching practice and feedback: you will teach six hours of classes attended by volunteer adult learners of English. In a feedback session you will discuss the lessons taught and receive individual verbal and written feedback from tutors.
Observation: you will observe a minimum of six hours of classes of experienced teachers (this may include three hours of audio material).
Lesson preparation: lesson preparation is initially supervised by the course tutors, but you are encouraged to work more independently as the course progresses. By the end of the course you should have a basic toolkit which allows you to teach effectively in an EFL classroom.
Assessment: In order to pass the course, you will be assessed on the lessons you deliver and on four written assignments of 170 -1000 words.
Προϋποθέσεις
Applicants must:
be at least 18 (It is generally recommended that candidates should be aged 20 or over, but candidates aged between 18 and 20 can be accepted at the centre's discretion.
have an awareness of language and a competence in both written and spoken English, which will enable them to undertake the course and prepare for teaching a range of levels (The recommended candidate language level is C2 or high C1 – Grade A or B, on the CEFR.)
have the potential to develop the necessary skills to become effective teachers and to complete successfully the written assignments and the assessment of practice teaching.
Candidates should have, as a minimum entry requirement, a standard of education equivalent to that required for entry into higher education.
Selection Process
Application form

Α language awareness pre-course task

Interview with trained for interviews person which focuses on questions about language and teaching.