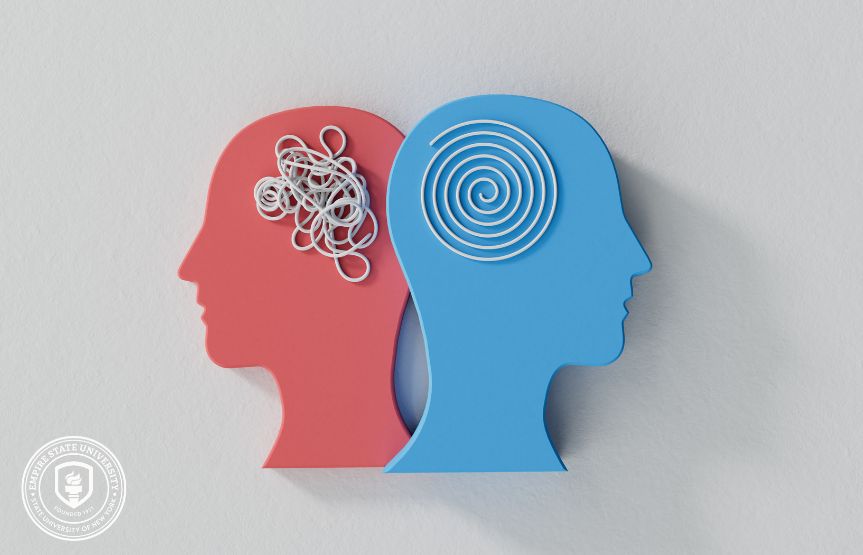 Bachelor in Psychology
---
Knowledge Outcomes
Upon successful completion of the program in Psychology, students will be able to:
Understand how the brain, behavior, and environment interact; how people develop cognitive, emotional, and behavioral problems, as well as how to intervene; how people interact with the world around them, and how these processes are integrated into personality under interpersonal, social, and cultural influences.
Describe the basic characteristics of the scientific method as it applies to psychology and follow the APA Code of Ethics in the treatment of human and nonhuman participants in the design, data collection, interpretation, and reporting of psychological research.
Seek and evaluate scientific evidence for psychological claims.
Understand the core values in psychology.
Learn how to implement psychological knowledge, skills and values in occupational pursuits in a variety of settings.
Skills Outcomes:
Effective writing and oral communication skills.
Advanced skills in critical thinking and analysis.
Effective interpersonal skills such as empathy, emotional intelligence, teamwork and conflict resolution.
Quantitative and qualitative literacy.
Socio-cultural and international awareness.
---
Λεπτομέρειες
Curriculum

Professors

Careers

Psychology Newsletter

Testimonial
Curriculum
This bachelor degree program is designed to require 4 academic years of full-time study. Students can opt to study in part-time mode.
General Education - 30 credits You must take these 6 courses = 18 credits
Intro to College Reading and Writing
Effective Reading & Writing
Math
US History
Biology
Diversity course (Cultural Psychology)
Select 3 of the following 5 areas = 9 credits
Social Science course
Western Civilization course
Other World Civilizations
Humanities course
Arts course
Take 1 course from any category = 3 credits GenEd elective course
Empire State University Concentration Courses- 32 credits
Cognitive Psychology
Brain & Behaviour (prereq Biological Psychology)
Social Sciences Research Methods SOSC (prereq Statistics for Psych)
Cultural Psychology
Field Placement, Research Placement, Counseling internship
Abnormal Psychology (prereq Biological Psychology)
New York College Concentration Prerequisites
Introduction to Psychology
Gerontology
Human Development: Introductory
Theories of Personality
Biological Psychology (prereq. Biology)
Psychological Testing
Social Psychology
Statistics for the Social Sciences
History & Systems of Psychology
Elective credits (either 3 or 4 credit)
Learning and Memory
Media Psychology
Western Civilization & Human Development
Psychology of Aging
Introduction to Race Class & Gender
Human Exceptionalities
Positive Psychology
Attachment across the lifespan
Trauma & Stressor-Related Disorders
Development & Meaning of Play
Educational Psychology
Development of Gender Identity
Health Psychology
Persuasion
Organizational Behavior
Psycho-social Issues Crim. Behav.
Addiction
Evolutionary Psychology
Counseling Psychology
Duration: This bachelor degree program is designed to require 4 academic years of full-time study. Students can opt to study in part-time mode.
Professors
Careers
The program in psychology is both rigorous and flexible, offering a solid background for a number of subsequent career and educational choices. Those students who plan to join the workforce directly, this degree provides a solid foundation for a host of specializations in the field of Psychology.
Students who complete the NYC/Empire State College undergraduate program can follow many career options such as (to name a few): psychologist, child care specialist, learning difficulties specialist, human services specialists, personnel analysts and psychometric development specialists.
The Bachelor in Psychology program at NYC prepares students to continue to postgraduate studies in the fields any of the above specializations, but also in many other fields, and serves as good foundation for most careers that involve working with others.
Psychology Newsletter
Testimonial
"New York College was an experience, above all else. I had the opportunity to choose from a variety of majors and to achieve my goals, making a bright future for myself. New York College provides the means and the support for everyone to achieve their full potential and become who they truly want.
From the minute you enter the facilities, you feel special and welcomed. The administrative staff is always there with a warm smile and ready to welcome you and assist in any way they can. And they do! The highly experienced faculty are there to guide you in taking the right steps you need to take in order to follow your dreams and ambitions. With their guidance, patience, kindness, and co-operation you manage to actually do it. For some, it may seem simple and relatively easy to graduate and achieve one's goals, however there are times when things get hard along the way, and when it can be difficult to keep up. The instructors and Academic Advisors are always there for you in these moments. They are there to support and assist you to take your time and slow down, if necessary. It is all ok, because you are not alone! Through these difficult times we grow and develop resilience for future challenges.
One can learn a great deal at this college. What distinguishes New York College from other colleges is how education is channelled to the students. It is a place which provides stimuli via the people who work there, from the administrative staff to the instructors, who are a positive influence and ultimately help you to become a better version of yourself.
My instructors helped me achieve my goals through gaining knowledge and experience, but they also taught me how to know myself better and how to act and think to achieve my future goals. For that I truly thank them and respect them. I owe them my success and I am honored to have met them."
Graduate of BS Concentration in Psychology, State University of New York, Empire State College