Athens Mini Maker Faire 2017, In retrospect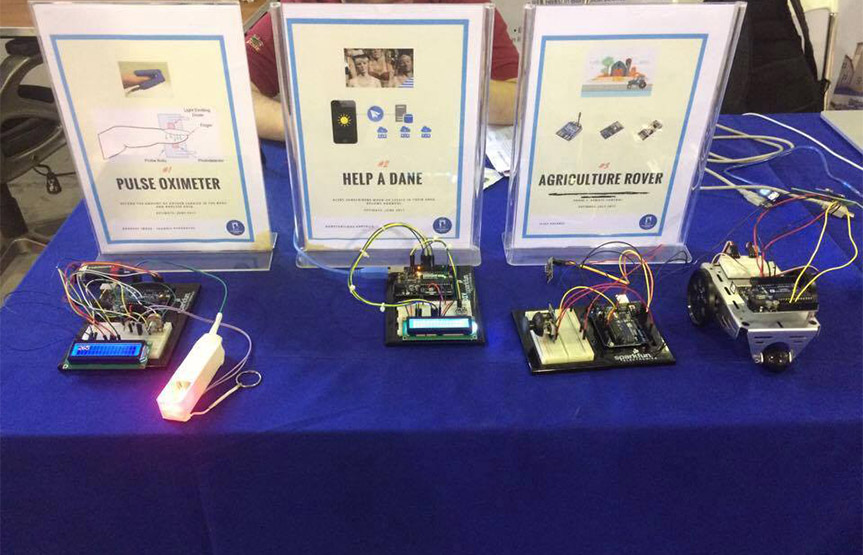 "You need to be taking on challenges that require you to become so much more than you currently are." (B.P.Hardy)
During the weekend of 6–7 May a group of Computer Science students participated at the "Athens Mini Maker Faire" event, presenting their projects in the New York College booth. And it was time well spent, indeed!
On Saturday morning we were all stressed and anxious because there was no previous experience on the specific technologies; however soon enough everyone got excited as the environment was so supportive, the other projects were amazing and inspiring, and the visitors were enthusiastic about students' work!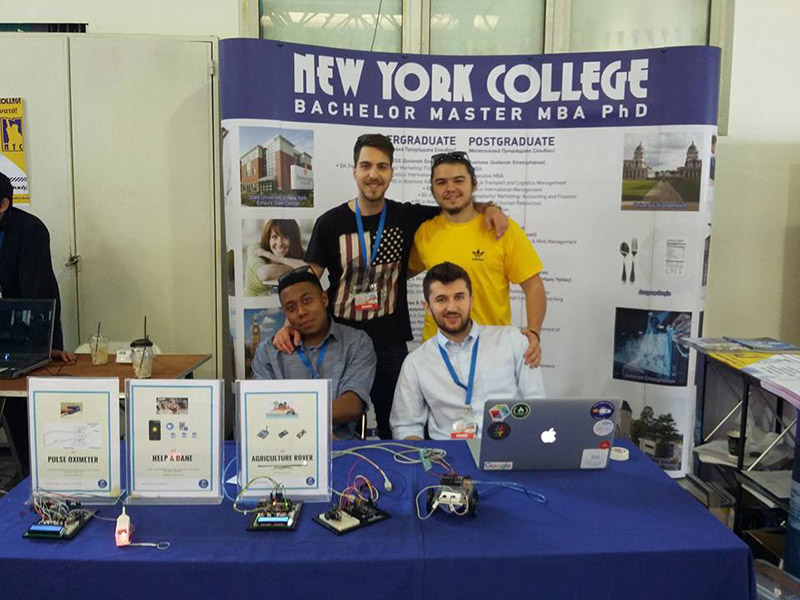 Computer Science graduating students (SUNY-Empire State College program), presented their work which is ongoing (started late Feb) and completion estimate is for mid-June. New York College students presented the following projects:
Pulse oximeter: an experiment aiming to evaluate the application of IoT in healthcare, inspired by our participation to the Athens eHealth Forum.

Help a Dane: UV monitoring inspired by the "Help a Dane" campaign.

Agriculture rover: aiming to build a remote controlled vehicle equipped with sensors for use in the fields. Inspired by the IoT Friday event.

All these projects use a backend system with databases and processing of data, which is another research project currently underway by the NYC students, analyzing and comparing SQL and NoSQL approaches.
In our booth we also had the pleasure to host Tenebra studios demonstrating their amazing Duchess of Plaisance VR game. Tenebra studios is a valuable partner of the college actively participating in teaching and mentoring.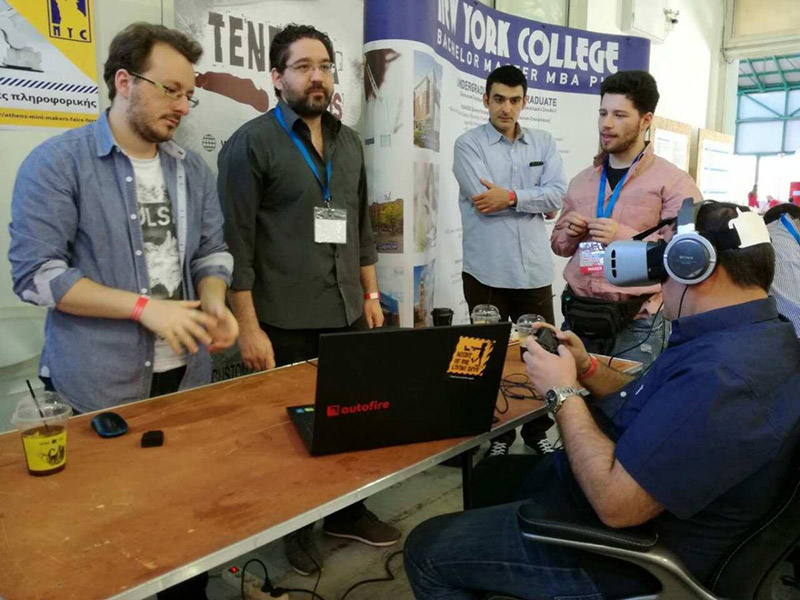 During the event we had the chance to see the work of other makers and we faced such interesting work as indoor farming, wheelchairs for animals, a weather station, voice recognition miniature solutions, robotic hands, computer music and visuals, cansat, drones, 3D printing, just to name a few.
The event was successful in every aspect. Athens Mini Maker Fair 2017 gave our students the opportunity to reap numerous benefits such as:
Students defended their projects in public which increased their self-confidence and self-esteem.

We met other like-minded people and network for further collaboration and joint projects.

We confirmed that these technologies are actually so interesting. That fact inspired us for further innovative projects.

Promote their work, programme and college at this prestigious event.

Enjoy a wonderful experience. Students' passion for presenting and defending their work was reflected in their contagious smiles!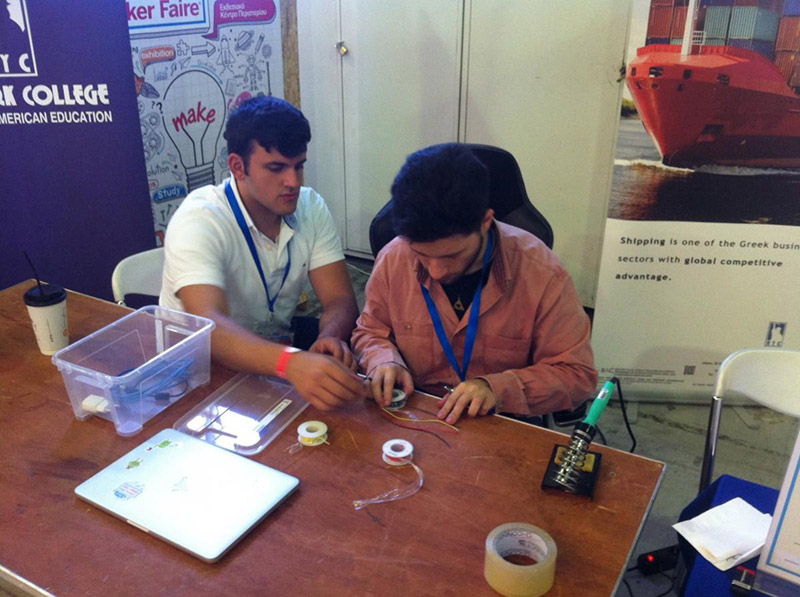 We are looking forward to complete the projects and present them to those groups and sources who inspired us, as well as to the students graduating next year who are preparing to take over or initiate new projects.
At the end of the day we are all more optimistic for the future, more confident for our abilities, and I'm really proud of our students!
George Prokopakis