New York College at MONEYSHOW 2018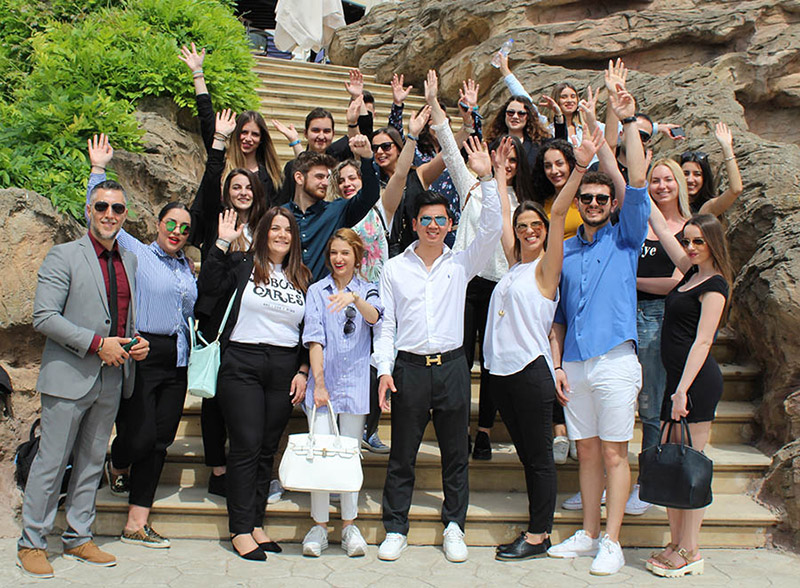 Another successful presence of New York College at this year's MONEY SHOW 2018 at the HYATT Hotel, on April 29, with the subject: "Northern Greece on the road of Development", which received exceptional reviews and unique attendances.
In the hall with well-known entrepreneurs and students, prominent executives presented the pillars of tomorrow's development, especially for Northern Greece. In particular, Mrs. Maria Athanasopoulou, Owner of Respond On Demand Ltd& Co-owner of Top Tourism nonprofit company, specializing in Social Media and Certified Ambassador to the World Food Travel Association, spoke about: "The potential for the development of Gastronomic Tourism", Mr. Charalambos Marmaggelos, Commercial Director of OLYMPIA ELECTRONICS SA, on "Innovation and Entrepreneurship". Three new students were robbed of the show, New York College's research team, with their presentation on "Microsoft Hololens: The Future of Entrepreneurship and Mixed Reality." It was truly an innovative and impressively targeted presentation for Northern Greece. It's great joy to see young people be creative, promiscuous and so communicative! Warm congratulations to Nikos Ladopoulos, Ioanna Moutselou and Jenny Sabanis!
Coordinator of the event was Mr. Babis Michailidis, Academic Director of New York College in Thessaloniki.
There followed a long dialogue and a great number of questions, since the interest was great!