Professional Development Seminar στο NYC: «FMCG: Heineken case, How to approach the market»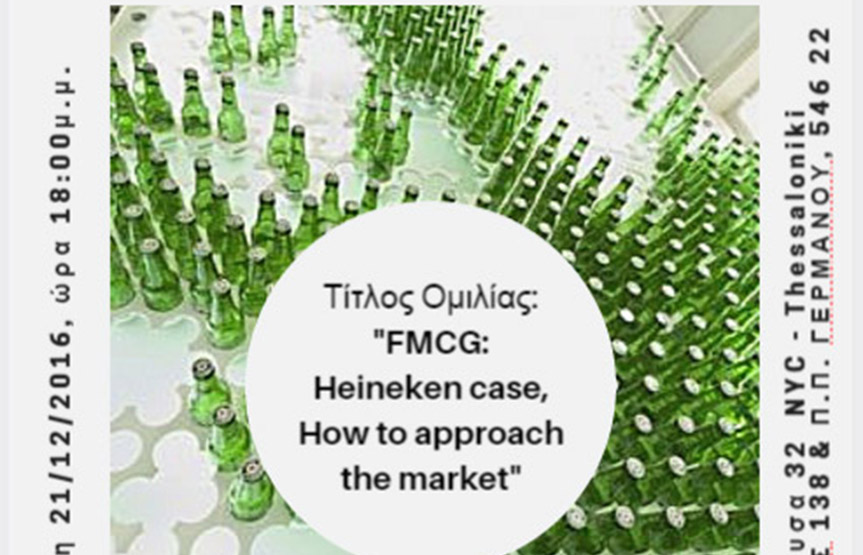 On Wednesday 21th of December 2016, New York College Thessaloniki organized a seminar that took place on its premises within the framework of its continuing effort to help students achieve a more effective approach and connection with the labor market.
The speaker was Mr. Stathis Adamidis, Area Sales Manager of ATHENIAN BREWERY SA.
In his talk, Mr. Adamidis explained the Marketing Plan of the company and how this is implemented in order to increase the market share.
Athenian Brewery SA is the largest producer and distributor of beer in Greece. It was established in 1963 by a group of Greek entrepreneurs and it is member of Heineken NV group. Today it sports four plants across Greece, three beer factories in Athens, Thessaloniki and Patras and a factory in Lamia bottling natural mineral water IOLI. For over half a century, Athenian Brewery SA has played a significant role in the Greek economy and today employs 1,300 people and works with around 4,350 suppliers. Heineken is one of the world's great brewers and is committed to growth and remaining independent. The brand that bears the founder's family name -- Heineken -- is available in almost every country on the globe and is the world's most valuable international premium beer brand.
A very interesting dialogue took place after the seminar between students and professionals from the labor market.