Seminar on "The Secret to a Killing Job Interview (CV, LinkedIn and Interview tips)" by New York College Thessaloniki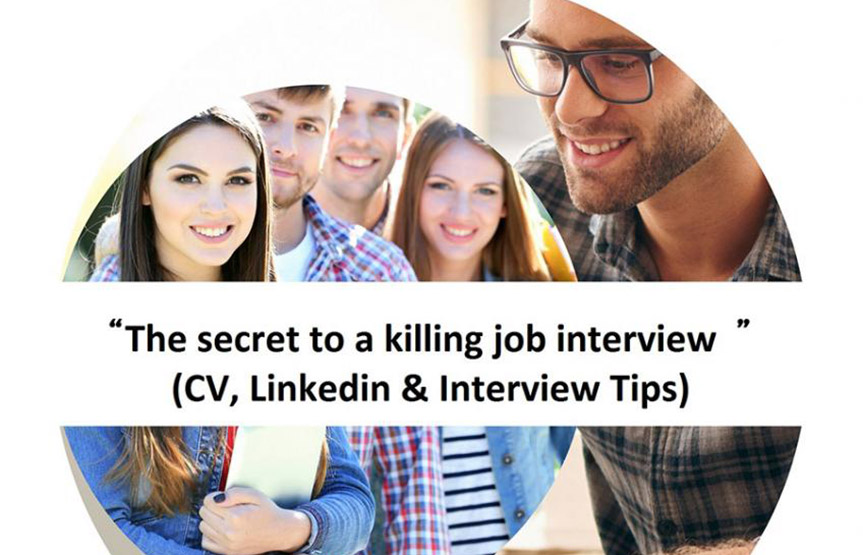 On Friday 8th of December 2017, New York College - Thessaloniki Campus organized a seminar entitled "The Secret to a Killing Job Interview (CV, LinkedIn and Interview tips)" which took place at its premises in Thessaloniki.
The event's main speaker was Mrs. Domniki Kavatziki, Assistant Manager, Human Resources, της Deloitte Business Solutions S.A.
With over 150 years of hard work and commitment to making a real difference, Deloitte has grown in scale and diversity—approximately 245,000 people in 150 countries and territories, providing audit, tax, legal, financial advisory, risk advisory, and consulting services—yet our shared culture remains the same. Deloitte is the brand under which tens of thousands of dedicated professionals in independent firms throughout the world collaborate to provide audit, consulting, financial advisory, risk advisory, tax, and related services to select clients.
Trainees in this seminar gained skills to compose a comprehensive, professional resume and to grasp key points of the interview. The interview may last no longer than thirty minutes, yet it is the best means available to obtain detailed information an employer needs from an applicant. As interviewer, candidate's job is to gather facts, solicit opinions and form impressions in order to predict the performance of the individual he/she selects for the position seeking to fill. Interviewing influences the ultimate success of an organization because it determines the level of talent within it. This workshop was designed to help students think through the selection process, and learn to conduct interviews that will lead to sound hiring decisions based on their pre-determined specifications.
A very interesting and long dialogue took place after the seminar since the interest in the subject was high.