UNI-DAY 2015, A one-day event aiming to inform students that reside at Xanthi , Komotini, and Alexandroupolis.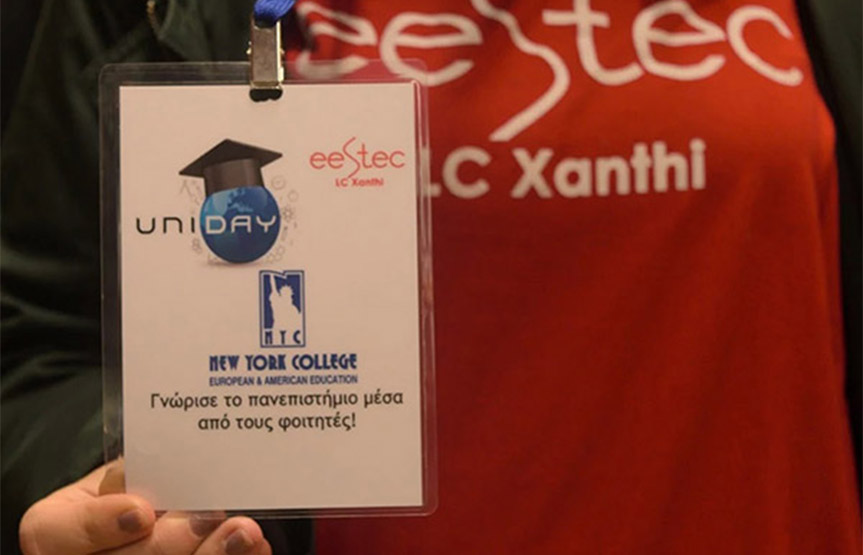 For the 6th consecutive year, EESTEC Xanthi organized, on the 27th November at the Foundation of Thracian Art and Tradition, the UNI-DAY 2016. A one-day event aiming to inform students that reside at Xanthi, Komotini, and Alexandroupolis of the options and opportunities they have for furthering their education.
Students of secondary education of Xanthi and the region, had the opportunity to speak with students of Dimokritio University and the hosted Private post-secondary education Colleges in order to be informed and be able to make decisions concerning their further education. 
The participants were not only informed of careers and professional development opportunities that studies can offer them, but also about the challenges of studying, the student daily routine, and the university environment.
New York College, being a golden sponsor of the event, presented the philosophy of the educational organization, its vision, and it programmes, to students of the first grade of Lyceum (senior Highschool) and also offered two scholarships for Bachelor degree programmes to students that will fulfill the academic criteria. 
The event closed with great success and high numbers of attendance setting a new appointment for the UNIDAY event in 2017.