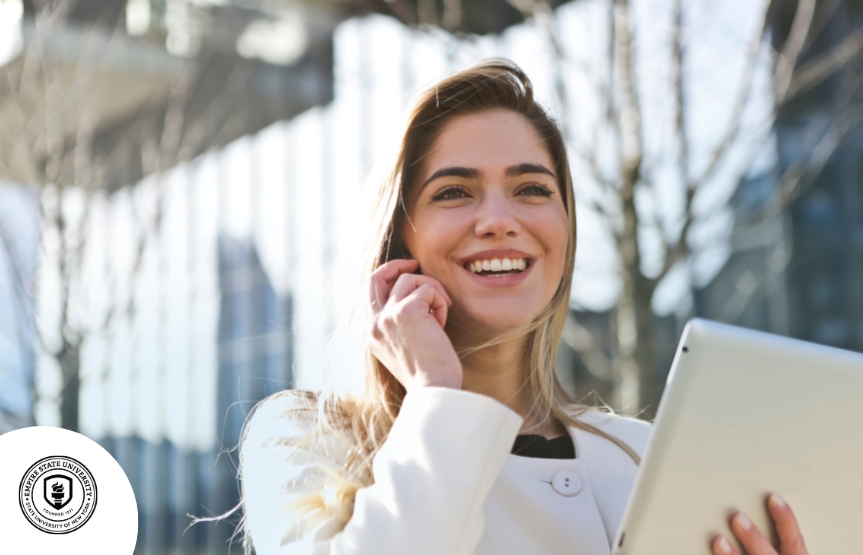 Bachelor in Communications
---
With the Bachelor of Arts (B.A.) program of the American STATE UNIVERSITY OF NEW YORK / Empire State University, with a major in Communication and with studies entirely at New York College in Greece, students will be able to:
Understand the scope of Communication, Media, Public Relations, Advertising, organizations and businesses, Law and Ethics.
Apply their knowledge analytically and evaluatively (critically) to real-life situations.
Understand the political, social, legal, regulatory, environmental and technological impacts on business, government affairs and organizations.
Have a working knowledge of the European and American environment of organizations and businesses, as well as significant and/or critical governmental and multicultural issues.
Develop PR communication plans and repositioning plans for organizations and/or rebranding of companies.
---
Λεπτομέρειες
Careers
For those ones of you who plan to go directly into the workforce, this degree provides you with the highly-valued communications knowledge and skills necessary to be successful in a variety of entry-level positions in the field of communications, including corporations, mass media, public affairs, and non-profit organizations. You can also start your own small business.

As soon as you get a position in a department of the organization, you will be able to acquire practical knowledge in a specific area, such as Marketing Communications, Sales, Public Relations, Advertising which topping it up with a postgraduate degree in this field will secure a decently-paid job with good opportunities for development in the Greek and the wider Balkan region.