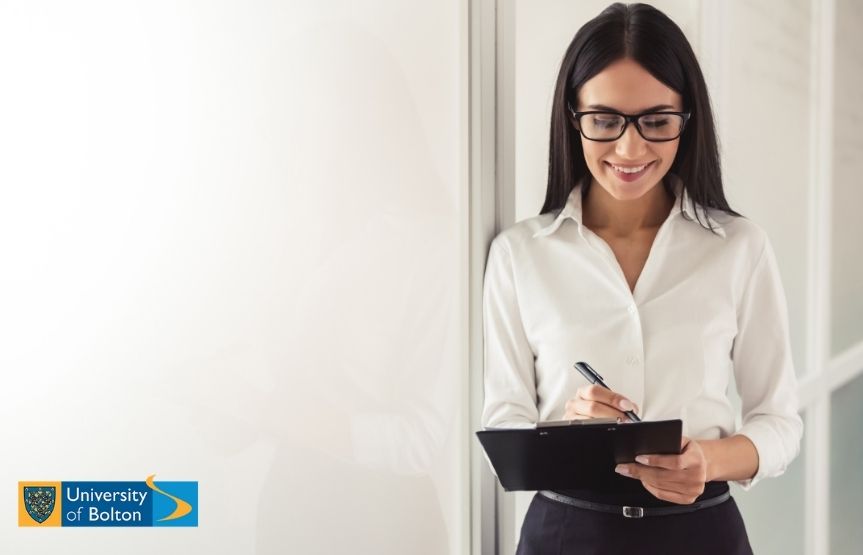 Master in Psychology
---
The master's programme MSc in Psychology of the University of Bolton is a one-year full-time programme which involves the comprehensive study of selected areas in psychology at an advanced level and the acquisition of advanced professional and research skills.  Topics covered include Positive Psychology – theory, research and practical interventions – and a thorough training in quantitative and qualitative research methods in Psychology. Graduates will be able to apply the skills learnt on the MSc in teaching and education, human resources, career coaching, leadership, business, and in various fields of mental health counselling.

Students on this programme can apply to become a student member of the International Positive Psychology Association www.ippanetwork.org. Membership of IPPA's student division entitles you to many benefits such as discounted conference and subscription fees (for The Journal of Positive Psychology) and access to further training, networking and mentoring opportunities. In addition, students who have successfully completed the University of Bolton MSc in Psychology qualify for IPPA's professional membership level.

The MSc programme has two intakes per year, in February and in October.
---
Λεπτομέρειες
Πρόγραμμα Σπουδών

Καθηγητές

Περιοδικό Ψυχολογίας

Καριέρα
Πρόγραμμα Σπουδών
The following modules are offered at NYC Athens:
Psychological and Social Research: Review, Evaluation and Design
Foundations of Positive Psychology
Positive Psychology in Practice
Qualitative Inquiry
Quantitative Inquiry 1
Critical Positive Psychology
Psychology Dissertation (up to 15,000 words)
The distinctive feature of the master's programme is its flexibility, as classes take place only on Friday evenings and Saturdays, so that professionals can combine post-graduate studies with working. All courses are delivered in English.

To enter in the programme, students must have:
an honours degree in psychology, recognised by the British Psychological Society or equivalent, with classification of at least 2:1
candidates with a 2:2 or equivalent, or graduates from a field closely related to Psychology, may be accepted after successful interview with the Programme Leader.
a good standard of English (IELTS 6.5 minimum, or a recognised equivalent).
Καθηγητές
Περιοδικό Ψυχολογίας
Καριέρα
This programme is ideal for psychology graduates who wish to enhance their career prospects through postgraduate study. The scientific study of Psychology enables individuals, companies and communities to thrive and cultivate the best within themselves, and thus improve their experiences of work, leisure time and relationships. Graduates of the MSc in Psychology will have developed systematic and comprehensive subject knowledge in selected areas of Psychology. The advanced knowledge of conceptual frameworks and current issues in psychology, ethics and research methods that graduates possess has important applications in teaching and education, human resources, career coaching, leadership, business, and in various fields of mental health counselling.