Psych Lab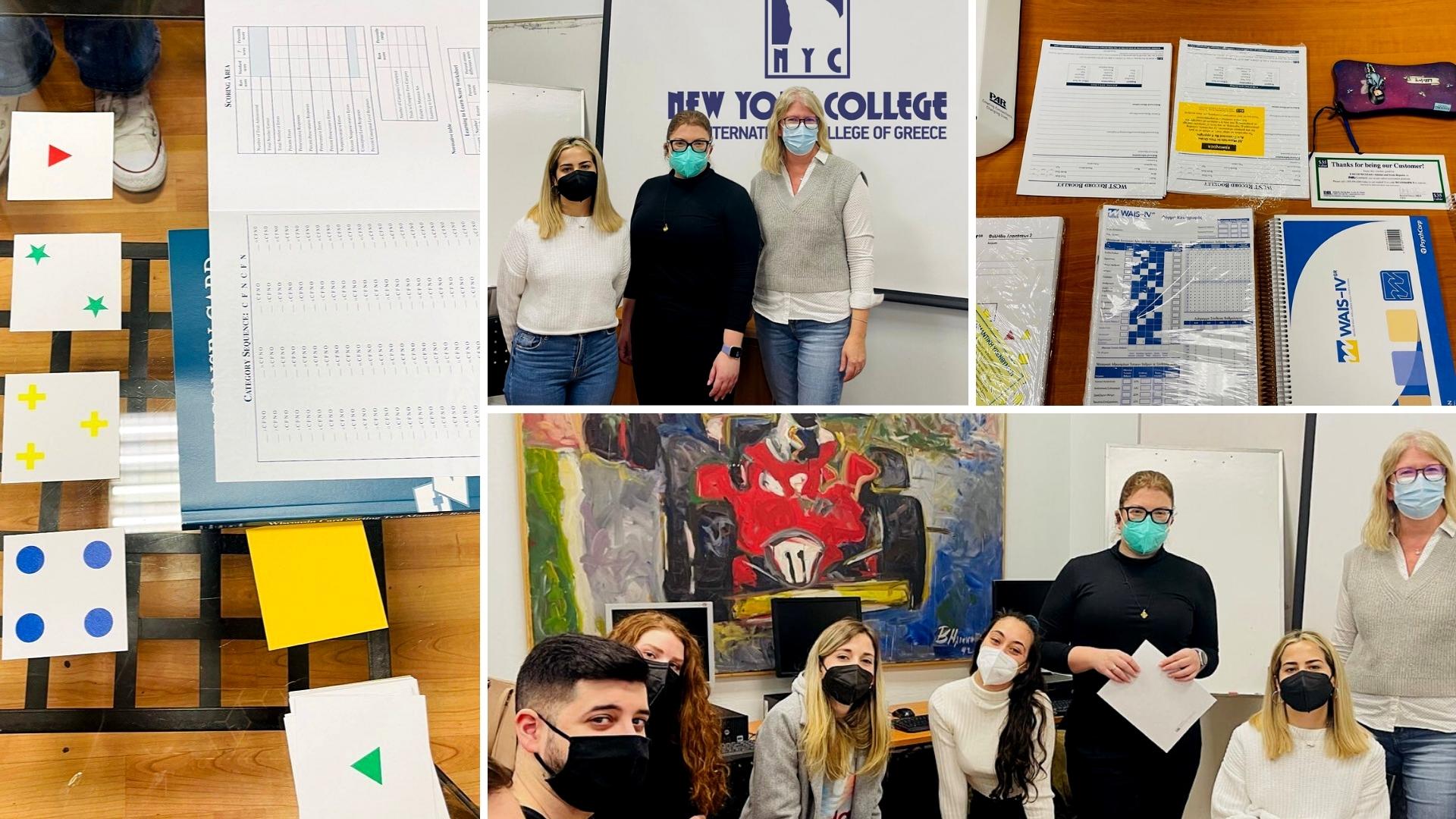 Psychology as a field places great importance on research, which is a critical tool for evidence-based practice. The vast majority of faculty in the NYC Department of Psychology are active researchers and PhD holders. In the light of this, the Department of Psychology of New York College has an established Psychology Research Laboratory, known as the "Psych Lab". 
The Psych Lab is equipped with many psychometric questionnaires, including the Wechsler Adult Intelligence Scale (WAIS-IV GR), an IQ test designed to measure intelligence and cognitive ability, and the Wisconsin Card Sorting Task. The lab also has equipment such as heart sensors, a tablet and fitbit watch, and several computers on which a variety of software for qualitative and quantitative research is installed (including SPSS, R for Analysis, PEBL for the design of experiments and NVivo).  
Psychology students at New York College can work on their research projects in a dedicated lab space that offers them all the tools and support to create high quality, cutting-edge psychological research experiments. 
The full-time Psychology Technician (Ermina Morou, MSc) is responsible for overseeing the daily functioning of the psychology research lab. Her main responsibilities are to ensure that the research lab facilities are kept in good order and fully stocked, and to offer drop-in support as well as group and individual support to students and faculty members for issues related to their research. The Technician can help with questions and guidance on working towards seeking ethical approval for research proposals, data collection procedures, help with gathering participants and running experiments, statistical analysis and dissemination of the research findings. 
Throughout the academic year, the Psych Lab offers psychology students a wide range of workshops and tutorials, complementing but not replacing the content of the Research Methods classes that are included in all Psychology degrees offered at NYC. The Psych Lab workshops focus on developing and practicing skills for how to conduct the most effective research, starting with searching Psychology databases to find the newest and most appropriate literature. The workshops also provide guidance on how to enter data into SPSS and how to select and perform the most appropriate statistical tests, as well as support with interpreting statistical output. 
Most importantly the Psych Lab offers the opportunity to bridge the gap between research theory and practice, under the constant supervision and support of the Psychology Technician. This results in high standard research projects and a high quality, supportive and motivating learning experience. 
Contact mbalasa@nyc.gr for more information.