New York College of Thessaloniki's Glorious Graduation Ceremony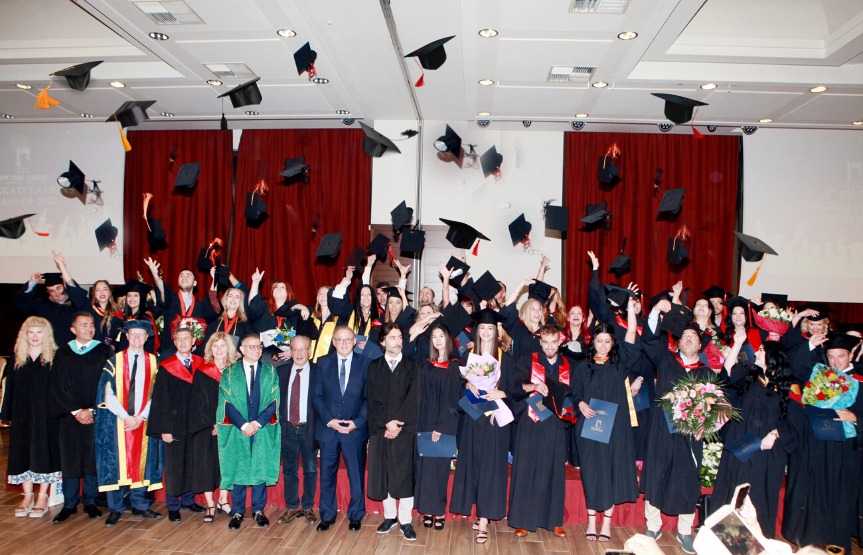 The Graduation Ceremony of New York College Thessaloniki was held at the Polis Convention Center on Thursday 07 July 2022. The Bachelor and Master degrees, which are awarded to graduates who studied entirely in Greece, were presented by academic representatives of the partner universities.
The keynote speaker of the event was Professor and author Mr. Dimitris Bourantas, Dean of New York College, Founder and Director of the postgraduate programs in Human Resources Management and Executive MBA at the Athens University of Economics and Business (formerly ASOEE), who wished the graduates a successful professional career and urged them to make their dreams come true!
The event was honored with the presence of distinguished guests from the local government, local institutions and consulates of Northern Greece.
Dr. Yannis Tzavlopoulos, General Manager of New York College Thessaloniki and Founder of the consulting company Upgrade, also addressed the graduates.
The ceremony was concluded with a speech by the President and Founder of New York College International Educational Group, Mr. Elias Foutsis, Hon Ph.D., who congratulated the graduates and wished them a successful career.