The Role and the Power of Communication in the Modern Era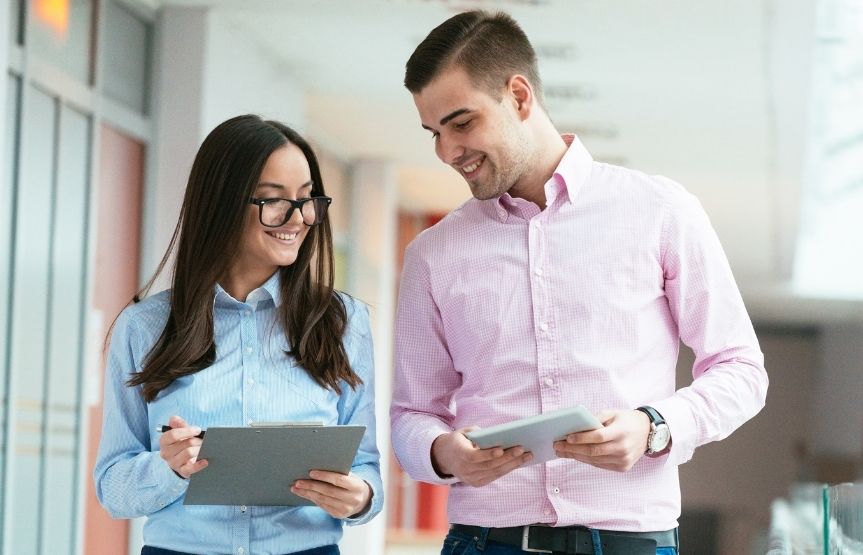 The capacity to communicate effectively and efficiently is one of the most important skills in one's life. Communication is about transferring information so to understand better the World. There are many forms of communication: oral, written, visual, and nonverbal communication thought gestures and facial expressions. All these types of Communication are fundamental for a successful career. In NYC -through a variety of Communication Courses- we aim to boost our student's and alumni professional profile and to create professionals who -apart from the needed hard skills- will have in- demand skills as well (soft skills).
Effective Communication helps professionals to adjust quickly and efficiently to every business environment and it also improves people's relations. As a result, effective communication helps leaders to inspire, motivate, and affect their team who in turn are happy to work for the common goal.
The importance and the significance of Communication is recognized the most in times of Crises (i.e., the pandemic, economic crises) or in the case of sudden events (i.e., earthquakes, fires) that can occur any time anywhere. In NYC during this year our students had the opportunity to follow the Course "Crisis Communication" where they learned the importance of communicating with clarity and empathy in the business environment. In other words, our students were taught how important is to communicate effectively, meaning to build mutual relations of trust and to confront every challenge as a team.
What is more, the recent experience of the COVID-19 pandemic has taught us how important is that the Leaders of the World plan and execute effective Communication Plans so to diminish every negative consequence. NYC's students had the opportunity through the Courses that they followed to work on real Case Studies and to discover the Power of Communication which aims to transmit significant yet reliable messages to all target audiences.
There is also another branch of Communication that deals with Persuasion. In Persuasive Communication we aim to affect others; to change their beliefs or habits. If we think it well, Persuasion is Everywhere! In Mass Media, in Advertising, in Marketing, in Political Communication, in Public Health Campaigns, in the News, in Court, even in Interpersonal Communications. Every time that we communicate with someone our goal is to transmit a message that will change his/her attitude towards a
specific issue or behavior or belief. In the Courses of Marketing and Communication that we offer in NYC students have the chance to discover every aspect of effective communication being able to create successful Adverting Campaigns that improve modern businesses.
Furthermore, it is a fact that we live in the Internet Era where everything is moving so fast, and we all are being bombed everyday with millions of messages. Thought the Techniques and Practices of Marketing and Advertising that we teach in NYC, tomorrow's professionals will be able to launch into the market new products that will satisfy completely consumers' needs and wants.
Moreover, through the design and offer of new modern products consumers will have the opportunity to improve the quality of their lives. This "gift" to the consumers can be offered only by capable and strong professionals who will have not only the vision and creativity, but most importantly a modern and competitive package of Knowledge.
Communication works for those who work at it.
-John Powell