We believe in Coaching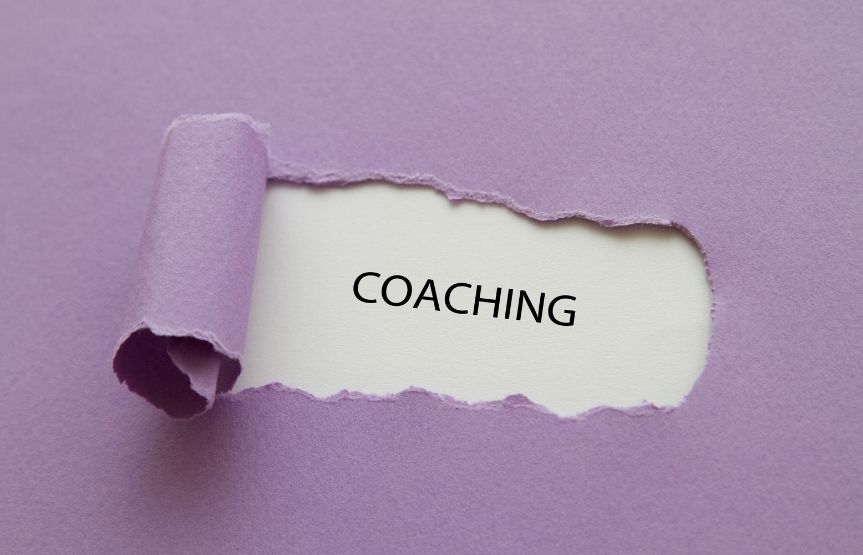 In recent years, recognition of human factor is increasing and perhaps is the most important resource of any business. The employee performance can greatly influence the achievement of the business goals, the provision good-quality products and services and consequently the creation of the competitive advantage, which is what the ultimate goal is. In this context, improving employee performance is a crucial factor, as all companies seek to increase employee productivity in various ways. Therefore, it is understood that the human factor is the essential asset for a business that can help sustainability and growth of the organization. For these reasons, adopting various coaching methods is, for all companies, more than a necessity.
However, in order for companies to achieve improved employee performance and thus create a competitive advantage, they must adopt various training and development programs. These programs should respond to the needs of employees, as enriching the employee's knowledge means that they develop new skills or improve the ones they possess. These outcomes will help employees adapt quickly to changes in their work environment (organizational changes, technological changes, etc.), to decision making, to understanding human behavior and to introduce innovative ideas into the workplace (Clutterbuck, 2004).
Coaching is now a widespread method where employees are able to develop their skills, talents and over long-term, contribute to achieving business goals. Coaching has proven to be a key factor in improving the performance of an organization's employees, as it aims to develop employee talents and skills (Clutterbuck, 2004). Organizations in recent years have focused on two issues: a) the individual and attitudes within the organization and b) the individual and overall performance of employees (Clutterbuck, 2004).
The beginnings of coaching are found in ancient Greece. In a broader philosophical context, the term of coaching can be linked to the Socratic method (midwifery), whereby the teacher, through appropriate and targeted questions, gradually led the student to the acquisition of knowledge (Passmore, 2010). Socrates' obstetric method aims to elicit questions, to lead individuals to knowledge they already possess and to realize the truth or not of their beliefs (Plato, Theaetetus). Also, in the Homeric epics and especially in the Odyssey, Odysseus entrusts the training and education of his son, Telemachus to Mentor (Odyssey, 2. 267ff).
The word coach means trolley and it comes from the village of Kocs in Hungary, where the first four-wheeled trolley was created in 1550 (Online Etymology Dictionary, s.v.). In 1830 the word coach is used to describe the instructor or teacher who assists the students in their education. Since 1861 the word has begun to be used for the trainer of athletes in the participation of sporting activities (Cox et al., 2010). Over the last twenty years the concept of coaching has changed, as it was originally related to sport and psychology, whereas nowadays it has a direct relevance in the field of business (Drake, 2008).
Coaching began to take its present form as early as 1930 when it appeared in America in the form of organizational coaching, seeking to contribute to the individuals' desire to become better and more effective in their work. From 1960 onwards the term has been introduced in the field of sport, gradually starting to refer to organizations, but also to the personal development of individuals. Since 2000 coaching has grown rapidly and established itself in areas such as: positive psychology and neuroscience (International Brain Research Organization, 2010).
Coaching has its roots in sciences such as: sociology, anthropology and physical education (Theeboom et al., 2014), while in recent years it has been associated with sciences such as: psychology (Passmore, 2010) and philosophy (Olalla, 2004), but also management (Bourantas et al., 2014).
The rise of business coaching is also evidenced by research from the Chartered Institute of Personnel and Development (CIPD), entitled: Learning and Development (Annual Survey Report, 2015), which tries to present the current trends and practices in the training and development fields. As it was found that in 541 people training and development professionals, coaching is the most popular method of development and training in the workplace. The survey data show that 75% of organizations offer coaching methods, the 13% plan to introduce coaching methods in the near future, while only 9% (mostly smaller companies) responded that they do not offer such a program and will not develop this method in the near future.
 The dissemination and rise of coaching is further evidenced by more research. In 2015, Price Waterhouse Coopers conducted, on behalf of the International Coaching Federation (ICF), a profession-wide survey that found that there are 53,300 coaches worldwide, a number that has maybe increased today and demonstrates the importance shown by the modern organizations in coaching.
In recent years, in Greece, coaching has started to develop gradually as more and more Greek companies and multinationals companies adopt coaching programs, in order to develop and train their employees. It is worth noting that in Greece there are three international coaching associations: a) European Mentoring and Coaching Council (EMCC); b) International Coaching Federation (IFC); c) Association for Coaching (AC). There are also various associations and institutes that train future coaches and provide certifications, such as: Hellenic Coaching Association, member of European Mentoring and Coaching Council, and the following organizations: Positivity Coaching; Life Coaching Group and the Academy of Coaching Evaluation International. 
Finally, it is worth mentioning the newly established program in Life Coaching and Leadership of New York College, with Director of Studies Ms. Jill Doukas (Certified Coach), which provides a recognized degree (ACSTH Accreditation) and structured according to the standards sets by the ICF (see details: https://www.nyc.gr/sxoli-dioikisis-epixeiriseon/coaching-leadership).