Sustainable Gastronomy: Nurturing the Planet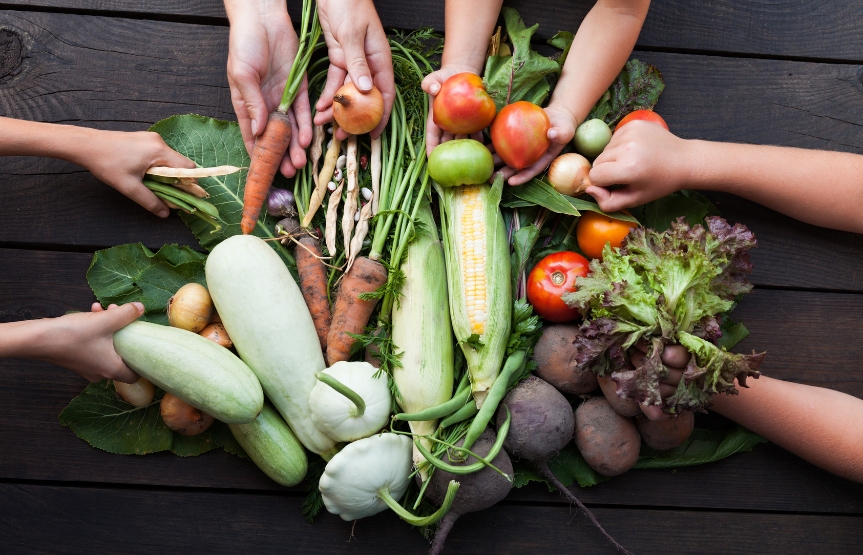 In this fast-paced world, the concept of sustainability has permeated every aspect of our lives, inviting positive change and transforming our cultures. Even the realm of gastronomy, with its rich tapestry of flavors and experiences, has embraced this global movement towards sustainability.
Sustainable gastronomy is a mindful approach to eating that prioritizes responsible food production and the preservation of natural resources. It seeks to establish a harmonious relationship between food, the environment, and social well-being. Given the urgent challenges posed by climate change, resource depletion, and food insecurity, adopting sustainable gastronomy is no longer a mere choice but an imperative. Let us explore the essence of sustainable gastronomy, its core principles, and its significance in building a resilient and equitable food system.
At its core, sustainable gastronomy incorporates environmental, social, and economic considerations into our food system. By supporting local farmers and consuming seasonal produce, we not only reduce transportation emissions but also bolster regional economies. Embracing organic farming practices and regenerative agriculture techniques minimizes chemical inputs, enriches soil health, and aids in carbon sequestration. Preserving biodiversity and safeguarding traditional food cultures become vital in protecting invaluable resources and preserving our cultural heritage. Additionally, reducing food waste, conserving water, and adopting energy-efficient practices across the supply chain are imperative for achieving sustainability.
Take a moment to reflect on the benefits of sustainable gastronomy. By prioritizing sustainable practices, gastronomy becomes a powerful force for conserving natural resources, mitigating climate change, and safeguarding ecosystems. By emphasizing fresh, nutritious, and minimally processed foods, we promote healthier diets, reducing the risk of diet-related diseases. Furthermore, sustainable gastronomy establishes resilient and diversified food systems, ensuring long-term food security despite changing climates and global challenges. It is worth noting that supporting local producers and embracing fair trade practices fosters social equity by empowering small-scale farmers and promoting food sovereignty.
Enough with the theory—let's explore tangible ways to promote sustainable gastronomy. Restaurants and food businesses can source local, organic, and fair trade ingredients, forming meaningful partnerships with nearby farmers and suppliers. Implementing waste management strategies, such as composting and food donation programs, as well as mindful portioning, helps reduce food waste and its adverse environmental impacts. Encouraging the use of reusable or compostable packaging, implementing recycling programs, and sourcing food from local producers following circular economy principles contribute to the cause. Engaging consumers through educational campaigns, food festivals, and farm-to-table experiences raises awareness about sustainable gastronomy and its myriad benefits.
Sustainable gastronomy presents us with a transformative opportunity to redefine our relationship with food—a chance to revolutionize how we produce, consume, and appreciate our meals. By embracing local, seasonal, and organic options, minimizing waste, and supporting fair trade practices, we can contribute to a more resilient and sustainable food system. Engaging in sustainable gastronomy not only promotes our own health and well-being but also serves as a vital pillar in preserving our planet and fostering social justice. Let us wholeheartedly embrace this movement and savor the exquisite flavors of a sustainable future.
References
United Nations Development Programme. (2021). Sustainable Gastronomy. Retrieved from https://www.undp.org/sustainable-development-goals/sustainable-gastronomy
Slow Food International. (2021). Good, Clean, and Fair. Retrieved from https://www.slowfood.com/
FAO, IFAD, UNICEF, WFP, & WHO. (2019). The State of Food Security and Nutrition in the World 2019. Safeguarding against economic slowdowns and downturns. Retrieved from http://www.fao.org/state-of-food-security-nutrition/en/
Leah Richardson & Fredrik Fernqvist (2022) Transforming the Food System through Sustainable Gastronomy - How Chefs Engage with Food Democracy, Journal of Hunger & Environmental Nutrition, DOI: 10.1080/19320248.2022.2059428
Robert Biel, Sustainable Food Systems. London, UCL Press, 2016. http://dx.doi.org/10.14324/111.9781911307099