Time Management Skills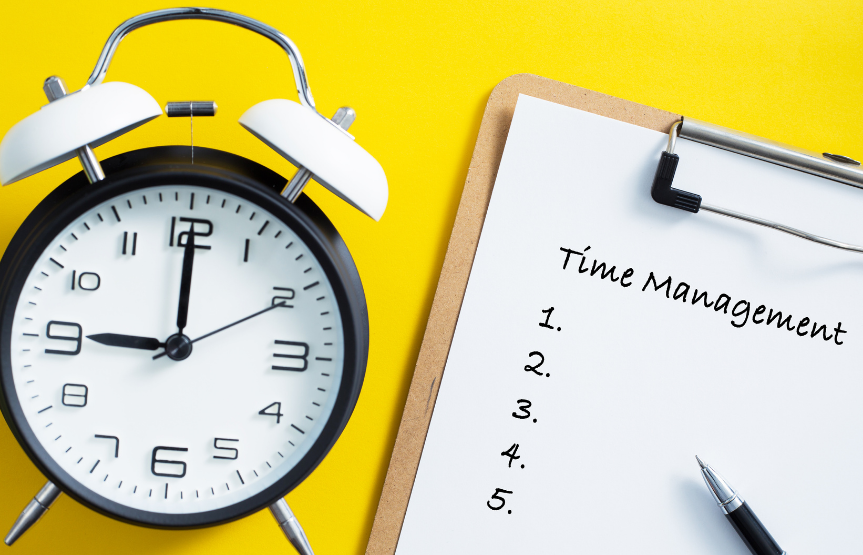 Often in class we talk about 'transferrable skills' - a skill that you can use in one environment that can also be used in another – for example – doing PowerPoint presentations.  During your College career, you learn how to create and give good presentations to your instructors and classmates.  This is a skill that will be valuable in your professional career when presenting to colleagues and clients.
Time management is also a transferrable skill.  Learning to use your time wisely and constructively is a key to success personally and professionally and can reduce your anxiety about how you will complete everything that you need to do.
There are several tips you can follow that will help you use your time well:
Make a plan – prioritize the tasks you need to complete and when. Which assignment is due first, which assignment needs more time for research and writing? Sometimes it seems like you have so much to do and will not be able to finish everything on time; managing your time well will help.
Create a visual timetable – if you are a visual learner, you might find creating a large monthly calendar useful; this will allow you to see what you need to do each day. If you prefer using technology, create a daily timetable on your mobile phone or computer– you can write in what you want to accomplish each day.
Work/Life balance – be sure to include in your daily schedule something that is for you – doing exercise, watching a series or film, spending time with family and friends or just relaxing; this will help you have the energy and enthusiasm to complete the tasks to have to do.
Don't put things off – even if an assignment is due months from now, it is better to make a start early
By using your time wisely, you will find that everything gets done and is completed well!