The Value of Private Education in Greece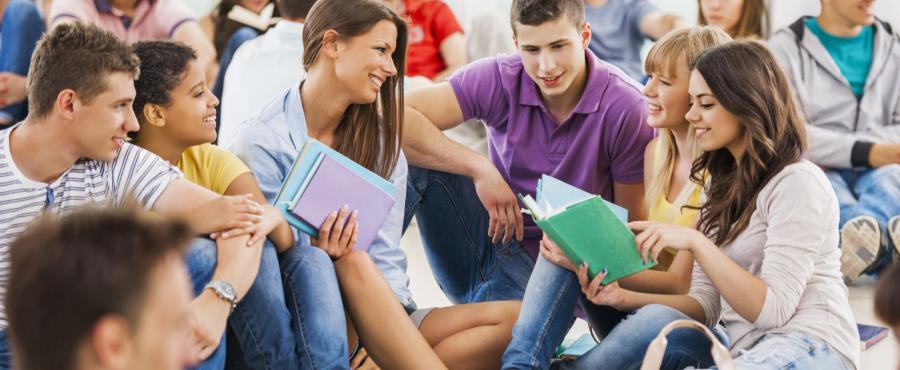 The Value of Private Education in Greece
It is within the context of globalization and a knowledge-driven economy that higher education is expected to enhance the competitive advantage of a nation in the global market by producing the new-skilled worker. In Europe employability issues are at the core of educational reforms. Student options for higher education are no longer constrained by national boundaries, or by the legal form of the entity that provides this education. Innovative forms of education, e-learning or distance learning, branch campuses, exchange programs and educational "franchising", state and private universities, some of which are the most renowned in the world, have greatly expanded opportunities for students to study and learn within their country of origin.

University graduates with a multicultural experience, gained through curricula, diversity in student body, faculty with international credentials and background, are well equipped to compete successfully in this new environment. It is understood and should be stressed that students, who confine themselves within the limits of their own culture, will be seriously disadvantaged in their quest for a successful career. The private higher education institutions in Greece which maintain links with well-known accredited American and/or European universities have endorsed the required changes and incorporated them in their operation since long ago. The structure of courses and programs along learning and skills outcomes, the encouragement for job placement, and internships during studies, career service support, self-assessment and reflective learning are some examples of these initiatives.
In addition, a private institution is directly and constantly accountable to its students for the quality of its offered services. Nowadays, most of the policy-makers and educationalists agree that the emphasis should be placed on the learner and his/her important role in their acquiring a voice in decision-making, curriculum design, and the monitoring of the learning experience. By viewing the learners not as a compliant audience easily manipulated by political or other forces, but as intellectual performers, we allow them to go beyond the discipline-specific knowledge and acquire a life-long learning approach, not just for the sake of finding or retaining a job, but also as a joyful pursuit. For example, the idea of evaluation is deeply entrenched into the philosophy of quality private institutions in Greece, and permeates all areas of provisions, such as faculty, services, infrastructure and student support.

Furthermore, there is a widespread agreement among all stakeholders about the importance of innovation and entrepreneurship as prerequisites for a nation's growth. The development of these skills, presupposes the existence of the appropriate culture and organizational structure. This is applicable, more especially so, for institutions of higher learning. Imagine, then, that one studies at a university where the structure is bureaucratic; the culture is authoritarian; and quality evaluation and assessment are absent. These impediments notwithstanding, one is required as a student and future graduate to become socially responsible, creative and innovative. No wonder, then, that many of the Greek students see their future mostly through the deeply-rooted and sweeping belief in securing a job through connections in the public sector as the only career goal. This does not only pose a serious danger for the young graduates, but also strongly advocates stagnation in the Greek economy and society at large.
Compare this to our graduates who have acquired a cosmopolitan attitude, tolerance to diversity in culture, ethnicity, and opinion, appreciation of the "other", and studies in the English language. Some of the leading multinational corporations are eager to recruit from among our graduates, who through the assistance of our career office, have secured high executive and managerial positions, while others have been accepted for graduate studies by some of the world's leading universities.
Elias Foutsis
President & Founder
NYC Educational Group