Living & Studying in Greece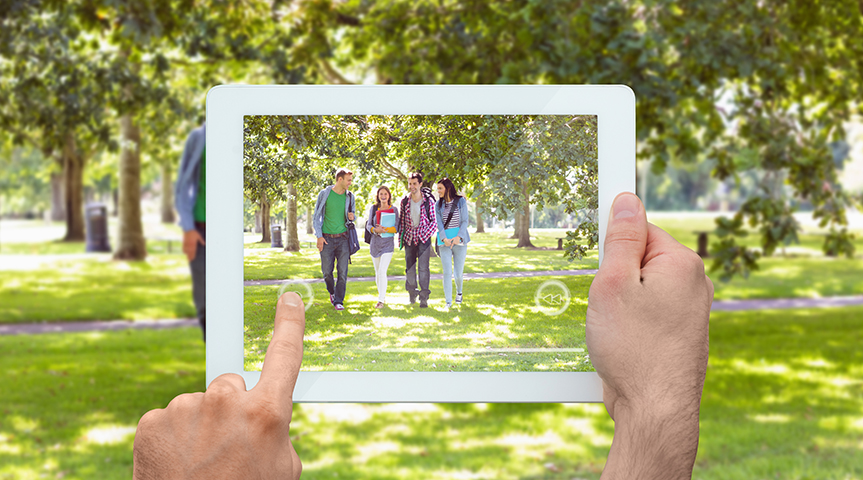 Whether you choose Athens or Thessaloniki, you will benefit from living and studying in a city of long and rich history, and enjoy the bustling nightlife, as well as a variety of cultural events throughout the year.
Often described as one of the most interesting cities in Europe, Athens is the capital city of Greece, a modern country, member of the European Union since 1981, with a glorious but sometimes turbulent past. Renowned all over the world as the birth place of democracy, and for having laid the foundations of western civilization, today, Athens following the successful Olympic Games of 2004, has developed into a beautiful, dynamic and friendly city with a multicultural milieu, which offers its people a vast range of cultural and entertainement choices.

Similarly, Thessaloniki, the capital of the Balkans for many centuries, and the crossroad of cultures and civilizations, has constituted the window to the Mediterranean for all the peoples of the North. It was in the general vicinity - in Pella- where Philip II and Alexander the Great established their dynasty and spread Hellenic civilization to the world. You may take just a brief tour of the city to experience the unique blending of past and present, traditional and modern, east and west, and just cycle by the seafront to feel the breeze of a cosmopolitan city.


Climate
Greece is renowned as one of the sunniest and warmest countries of Europe. Both Athens and Thessaloniki are situated near the sea, where you can enjoy crystal-clear beaches for the most part of the year, while you can take short trips to the nearby breathtaking islands.
During the winter, the temperature is mild, while during the summer it may get much higher. For those ones of you who like water sports, this is the best place to learn or practice a variety of activities, not far from our campus.


The Cultural Scene
If you are interested in music, theater, opera, or fine arts, both Athens and Thessaloniki host major events throughout the year, ranging from ancient theater performances, to pop and rock festivals. Alongside the many museums, you may visit small art galleries of contemporary Greek and foreign famous artists.


Shopping and Entertainement
Athens and Thessaloniki are known as cities that never sleep. Shops, entertainement venues, clubs, pubs and restaurants are scattered all over the city, and are available for all sort of needs and budgets. Recently, major malls have been built in both cities offering a cosmopolitan environment for shoppers and clubbers open until very late at night.


Outside the City
If you choose New York College for your studies do not miss the opportunity to travel around the country, and visit not only the tourist hotspots, but also the country's many hidden beauties. Start from the Greek islands, Santorini, Mykonos, Milos, Corfu and Lefkada, and continue in the mainland, with Meteora, Delphi, Chalkidiki, Ancient Olympia, and Lake of Plastira. Travelling in Greece is fairly cheap for students.


Induction Program
New international students are invited to join a special orientation event held at the beginning of each term. This orientation is an opportunity for students to settle in prior to the start of studies. In addition to receiving general advice about living and studying in Greece, students will have the chance to meet faculty and staff, other international students, and be acquainted with the various clubs and societies at NYC.


Financial Matters
Investing in education is perhaps the best option for a secure return both financially and intellectually.
In addition to your tuition fees, which depend on the program of study, international students will need approximately between 6,000 and 8,000 Euro for accommodation and living expenses in Greece for a 12-month period.

Undergraduate programs tuition fees are in the range of 8,000 Euro and postgraduate programs (master of MBA) of 10,000 to 12,000 Euros. In addition to this, international students must pay insurance fees of 400Euro, annually.

For an updated list of tuition, contact our International Office (international@nyc.gr), by indicating the program of your interest.

Tuition and accommodation fees are paid in full in the beginning of each academic year, as dictated by the Greek national authorities.


Scholarships
Scholarships are available to students who are placed on the Dean's List. Placement on the Dean's List in any academic year is reserved for full time students who complete 24 or more credits with a semester G.P.A. of 3.50 (American degree programs) or 2.1 (British degree programs). A student placed on the Dean's List qualifies for the Academic Excellence scholarship worth up to 50% reduction in fees the following year.