VISA and Residence Permit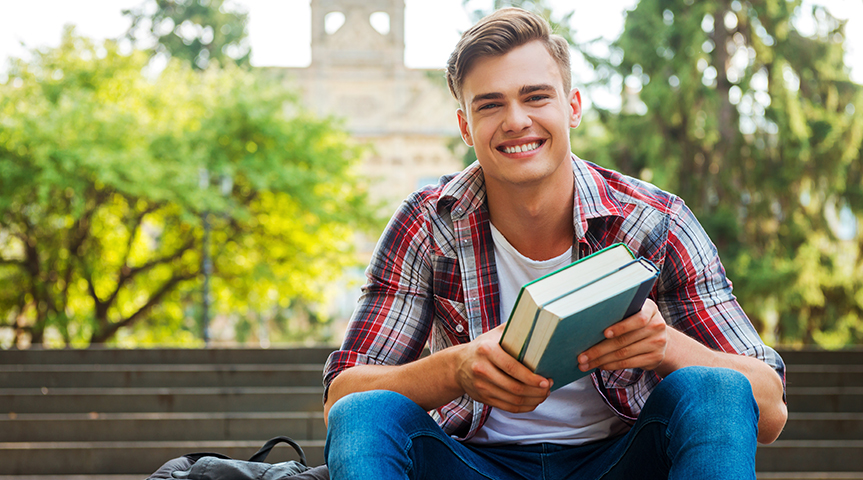 We are pleased that you have chosen New York College for your university education and wish to welcome you to our academic family and assure you that we, at the International Office, will do our utmost to make your transition from your homeland to the academic environment and multicultural reality of New York College as pleasant and problem-free as possible.
Preparation, Papers, Procedures
In order to enter and study in Greece, you must obtain a student visa from the Greek Consulate nearest you in your country. This student visa must state on the passport that it is type "D" for studies at New York College (not type "C" for tourists). The Greek Consulates around the world may issue visas for students who are accepted by New York College, thus, you must, first, go through the admissions process. (Click on the Application Procedure)
Part of the admissions requirements for international students is to submit the necessary documents to the International Office at New York College, (international@nyc.gr), in order for us to start the process of contacting the Greek Consulate in you country for the issuance of your student visa. The issuing of VISA rests solely on the Greek embassies or consulates in your country. In case of rejection of your VISA application, a refund of your fees is forwarded to your bank account.

Student VISA documents include:
Copy of Passport
International Health Certificate (from your country)
Four current color "passport size" photographs
Letter of Good Conduct from you local Police (Criminal Record Certificate)
Student Declaration of responsibility for the accuracy of information provided, acceptance of New York College rules and regulations (Student Declaration Form)
Parent Declaration of acceptance of responsibility for the student's financial (Parent Declaration Form)
International Health Insurance (This is arranged by the student)
Your home address, phone & fax numbers, and person to be contacted in case of emergency
Payment of full tuition and housing for 1 year minimum (if you are not staying in NYC housing, please provide proof of your local address).

* All documents can be e-mailed

After you are admitted to New York College and have submitted the above listed documentation, we fill out the Certificate for your student visa and, with the above documents, we take it to the Prefecture of Athens (or Thessaloniki, if you are applying to our Thessaloniki campus) for notarization.

This process takes approximately two weeks.

When we receive the notarized Certificate, we send it to the Greek Consulate in your country in order for them to process and issue you a student visa type "D" for studies at New York College in Greece. Every Consulate in each country has its own requirements for the issuance of student visas. Thus, a Consulate may or may not require an interview with you. Other Consulates may require more detailed documentation pertaining to your financial status and, some others, may have additional requirements with respect to parental guarantees, police clearance, and "special" notarization, certification, or "apostil" of documents by the authorities in your country. You need to check with the Greek Consulate nearest you and find out what exactly they require from you, besides the Certificate from New York College.

The student visa issued to you will be valid up to 90 days and is activated immediately upon its issuance. It is very important, therefore, for you to arrange to travel to Greece as soon as possible after receiving your visa.

After coming to Greece with your student visa, please be informed that it is necessary for you to apply immediately for the Residence Permit for Studies due to the fact that the documents required for the submission of an application for a residence permit take a considerable length of time in order to be prepared.
Residence Permit requirements
The following steps must be taken and documents be collected, with the assistance of our International Office, after you arrive in Greece in order to be reviewed by our office so that we may proceed with your Residence Permit application:
Three (4) color pictures
Copy of passport
Copy of Student Visa
Copy of the "Districts decision" of residence permit
Certificate of enrollment in Greek from New York College (Records Office) stating:
1. that you are a full time student
2. years of studying
Transcript from New York College (Records Office)
Declaration stating your address in Greece (International Office)
Pay a Tax Fee of 150 euro at the Tax Office which belongs to the Town Hall that you will submit your documents. The tax office will give you a blue receipt (International Office will guide you).
Proof of Health Insurance stating coverage of the following (issued by our International Office):
1. Medical treatment
2. Hospitalization
Bank statement in your name (in Greek) from a Greek Bank account in your name with the minimum balance of 6000 Euros.

The Letter of Good Health from a Greek Public Hospital requires the making of several appointments, the necessity of several visits, and the undergoing of a variety of tests, all of which may take up to one-to- two months to complete.
TRAVEL TO-AND-FROM HOME COUNTRY

Only students who have a valid Student Residence Permit may travel outside Greece and re-enter.

Students who are not in possession of a valid residence permit (an expired residence permit is not considered valid), (and who may be in possession of the waiting paper), generally, are not allowed to leave Greece and return.

While this law places great stress upon students who wish to visit home for Christmas and/or Easter holidays, and/or summer recess, the recent practice of the Greek Ministry of Public Order has been to issue "special directives" shortly before holiday and recess periods which allow students with a waiting paper to visit home for a specific number of days during these periods and return and re-enter to continue their studies. However, there is no guarantee that such directives will continue to be issued every year and for every holiday. Therefore, International Students planning to visit home for holidays must contact the International Office prior to making any holiday travel plans in order to be informed as to whether such "directive" is in effect.


PLEASE NOTE CAREFULLY:

THESE "SPECIAL DIRECTIVES" APPLY ONLY TO THOSE INTERNATIONAL STUDENTS WHO ARE ASSURED OF "A DIRECT RETURN FLIGHT" FROM THEIR HOME COUNTRY TO GREECE.

IT DOES NOT APPLY TO ANY STUDENTS FOR WHOM IT IS NECESSARY TO MAKE A TRANSIT STOP IN A THIRD COUNTRY ON THEIR RETURN TRIP.

DO NOT IGNORE THESE DIRECTIONS/WARNINGS!

STUDENTS RETURNING FROM HOME (HAVING MADE A HOLIDAY TRIP UNDER THESE "DIRECTIVES"), AND WHO ARE OBLIGED TO MAKE A TRANSIT STOP IN A THIRD COUNTRY (BECAUSE THERE IS NO DIRECT FLIGHT FROM THEIR HOME COUNTRY TO GREECE), AFTER AN EXAMINATION OF THEIR TRAVEL DOCUMENTS BY THE THIRD COUNTRY AIRPORT AUTHORITIES, MAY HAVE THEIR PRESENCE DETERMINED AS BEING ILLEGAL; MAY BE ASSIGNED THE STATUS OF A "DEPORTEE"; AND, IN FACT, MAY BE DEPORTED TO THEIR HOME COUNTRY (WITHOUT THE POSSIBILITY OF OBTAINING A NEW VISA AND RETURNING TO GREECE UNDER ANY CIRCUMSTANCES).

TRAVEL AND TOURISM

Students interested in travelling to and/or visiting other countries may do so if they are in possession of a valid residence permit. Such students, prior to making any plans, should first contact the embassy of the chosen country in order to be informed with respect to the documents and procedures required to enter, travel-in, and leave the specific country.