Biomedical Sciences: From the laboratory research to the cure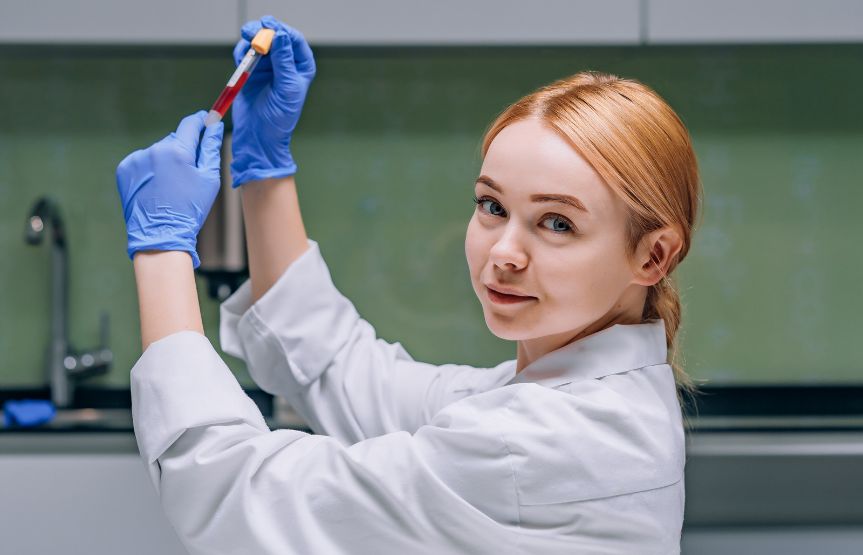 The current scientific trends toward the promotion of human health created the need for the development of innovative and effective pharmaceuticals and therapies. This has led to the rise of the field of Biomedical Sciences, which constitutes the key factor in the identification and treatment of both common and rear diseases. The Biomedical scientist is the researcher who connects medical opinion with the actions needed to be taken against a disease; he is the constantly evolving person who dares to innovate and look for alternative and targeted treatments; he represents the new minds that through continuous practice in the laboratory become the scientists of tomorrow. The Bioscientist observes the living world; he causes changes and is also changed himself. He discovers and valorizes at the maximum level a never-ending field through research for the promotion of human health. 
The above constitute the pillars on which the Biomedical Sciences Department of New York College operates, providing the graduates with a bachelor's degree from the University of Greenwich (UK). During their studies, the students gain significant knowledge in various fields such as biochemistry, genetics, metabolism, pathology and microbiology. Alongside the theoretical courses, they have constant contact with the laboratory as well. Our students become independent in the use of laboratory equipment and the application of a range of laboratory methods, from the synthesis of chemical compounds with medicinal properties to microbiological and DNA analysis. Their experience is further strengthened by their 6-month practice in professional healthcare settings, such as prestigious hospitals, clinics and diagnostic centers/laboratories. The holders of this degree have the possibility to either work in professional healthcare environments or to continue their studies at a postgraduate level. The scientific areas related to their degree do not only include the common biochemical/microbiological analyses but also there are other alternative options, such as the synthesis and clinical testing of new drugs, the forensic analysis, the development of human body biomaterials, and the biotechnological production of value-added microbial metabolites.