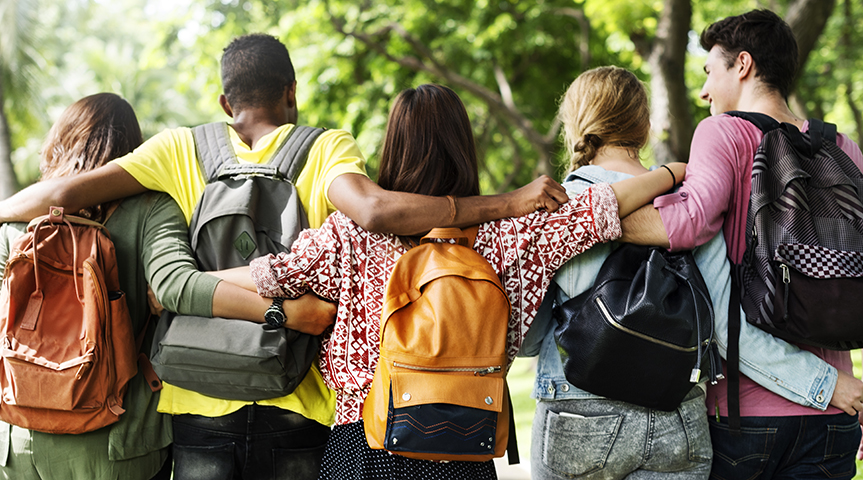 New York College student body has taken an active interest in setting up student clubs related to their study and personal choices. Students are encouraged by NYC Student Affairs department to participate in these clubs and get experience and skills useful for their personal and professional development.  Currently the following clubs are active, but please be reminded that you can set your own club, you are only required to have a fresh idea, and to be able to mobilise your fellow students to register.
Students' Union

Psychology Club

Communication and Marketing Club

International Relations Club
The Student Union is the representative body for the students. Elections take place once per year and the students vote those that best represent them.

The main goal of the Student Union is to enhance college life and act as a bridge between the NYC administration & faculty and the students. Under the umbrella of the Student Union, the students organise various events such as: parties, cultural visits & activities, excursions etc.

The new Student Union Board has been elected and they have set forth their action plan for the current academic year. One of their major goals is to collaborate closely with New York College in Thessaloniki and thus expand the NYC student body network even more. They now plan to have short vacations to Greek islands as NYC family members, all together on the same dates, so as to become acquainted with one another. Moreover, the Union's plans include:
To create links with all NYC branches
To organise cultural activities (visits to museums, galleries, etc.)
To gain privileges for the Student ID holders
The Psychology Club is an initiative started by NYC students with the support of the academic staff and the Student Affairs Department.
 
Their main aim is to remain abreast of all new developments within the field of psychology and to create psychology based resources with specialized lectures, visits to special institutions, psychology articles and more.
 
Any student, studying or interested in Psychology, is welcomed to join the Club.
 


The Communications & Marketing Club has been created by students majoring in the respective fields. The purpose of this Club is to inform students of issues concerning Communication & Marketing, to present updated information via the Communication & Marketing Forum Newsletter, to organize relevant activities and more.
 
Established in November 2006 the Communication & Marketing Club, has already organized a number of lectures by professionals in communication and marketing.
Any student, studying or interested in Communication & Marketing, is welcome to join the Club and contribute to it.
 
For an updated schedule of events, you may contact: 210 3225961 | Email: studentaffairs@nyc.gr
The International Relations Society came into being early in 2008 as a result of the efforts of NYC/ESC students seeking to set up a club by students for students with a strong interest in the field of international relations, history, political science, and government and politics.
 
The Society's aims are threefold: Firstly, to assist students with their academic responsibilities by establishing study groups where students may work together, as well as to facilitate all those wishing to double major or minor in international relations and any other specialization of their choice.
 
Additionally, the Society invites distinguished guests to give seminars whose topics touch on the above mentioned fields and by extension provides for the forum in which students may exchange ideas and have discussions about current and developing events.
 
Secondly, to coordinate student efforts in approaching companies, government agencies, and non-governmental organizations in search of employment and/or internships.
 
Thirdly, organize parties, trips, and excursions in order to meet new people, make friends, and socialize.
 
The International Relations Society is the newest student club at New York College/ State University of New York-ESC with an ever-growing student body and reputation.
 
Visit also the Center for Geopolitical Analyses, the International Crisis Monitoring Unit set up by New York College at http://icmu.nyc.gr/
 
Student Affairs Department | Tel.: +30 210 3225961 | Email: studentaffairs@nyc.gr