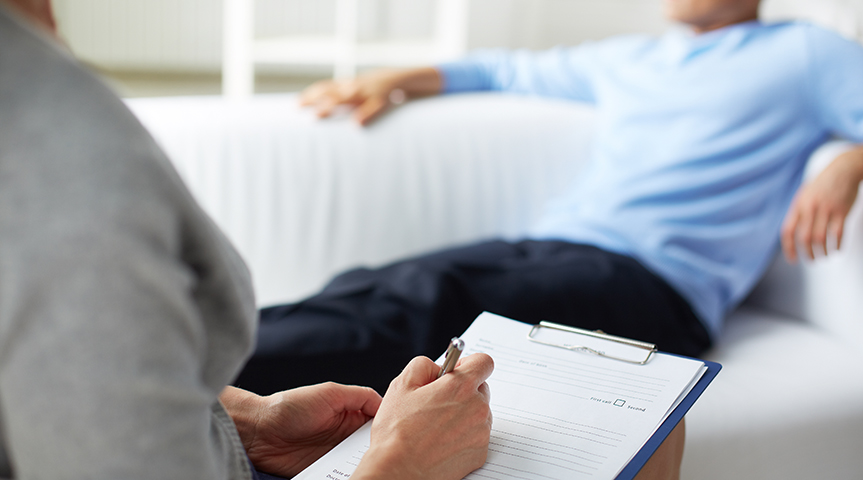 The NYC Counseling Service supports the psychological and emotional wellbeing of NYC students by providing counseling and consultation, both of which adhere to strict standards of confidentiality. Counseling is an opportunity to talk with a mental health professional regarding issues such as self-esteem, relationships, wellbeing and personal growth, or to work on concerns linked with academic progress such as confidence, motivation, time management and concentration.
Individual sessions are offered for free to all students enrolled on NYC programs and last 45 minutes. The Student Counseling Service is available on Mondays & Tuesdays (Kallithea Campus) and is composed of a psychologist, Dr Antonia Svensson and a Cognitive Behavioural Psychotherapist, Ms Sofia Mertyri. Students can request an appointment via a phone call to the counselling service manager Dr Antonia Svensson (Tel.: 210 3225961-2), or via email: counseling@nyc.gr
What is the CBT approach?
"CBT (Cognitive Behavioural Therapy) is a type of taking psychotherapy used to address mental health concerns. CBT is a popular treatment as it has a clear treatment approach. Clients have a sense of control during the treatment sessions. It is a short-term focused treatment.
As therapists we try to focus on negative automatic thoughts, which evolve around our understanding of ourselves, others (the world) and the future.  We help our clients to identify and understand the automatic, emotion-filled, thoughts that arise throughout the day. We also examine cognitive beliefs in order to develop rational responses to negative automatic thoughts.
NYC students who would like to address any of the above issues can request a free course of CBT sessions, with the aim of starting to change their behaviours to more effectively work towards their personal and/or educational goals."
Sofia Mertyri, MSc
CBT therapist, NYC Student Counseling Service