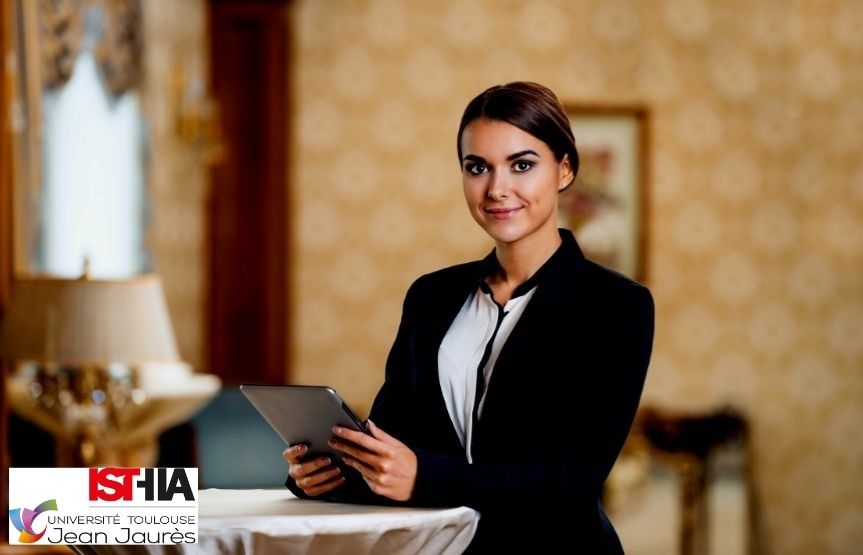 Master 2 in Tourism: Hotel and Catering Management
---
The Master's degree (M2) in Tourism: Hotel and Catering Management is a contemporary postgraduate degree fully adapted to the needs of a highly competitive sector, on both national and international level!
The courses of the master in Tourism offer excellent training in a wide range of subjects such as contemporary methods of a hotel and restaurant organization, on human resources management, as well as financial and revenue management. Courses are taught by renowned Greek scientists, professors from University of Toulouse – Jean Jaurès as well as experts of the tourism sector.
University of Toulouse Jean-Jaurès is part of the historical University of Toulouse, which was founded in 1229, is one of the first Universities established in Europe and belongs to the complex of Université Fédérale Toulouse-Midi-Pyrénées, a worldwide renowned University complex.
---
Λεπτομέρειες
Magazine

Curriculum

Careers
Curriculum
Project Management
Revenue Management
Private Law in Hotel Business
Financial Management
Business Financing
Advising and tourism studies
Marketing studies
Statistical analysis
Human Resources Management
Business English
Business Games
Students will be evaluated as follows:
Assignments/projects
Presentations
Simulation exercises
Group assignments
Written Exams
Class participation
Internship along with a written report
Duration
Master's 2 in Hotel and Catering Management entails courses over one six-month teaching period followed by a six-month internship and a written report
Entry Requirements
A four-year degree or a three-year Bachelor with three-year relevant work experience.
Good knowledge of English language (ΙΕLTS 5.5 or other equivalent certificate of knowledge or an equivalent to Β2 level of the Common European Framework of Reference for Languages).
Careers
Master's degree (M2) in Hotel and Catering Management provides its graduates a highly competitive advantage in the hotel and restaurant market. It is designed to be a university-level program yet covering all practical aspects of hotel and restaurant management and offering all necessary knowledge and skills for a successful manager in the tourism industry.