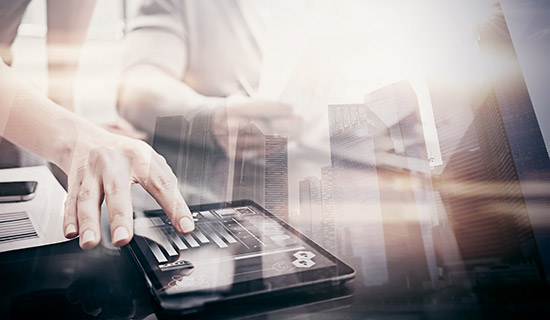 Bachelor in Management
---
The programme Licence Mention Gestion Bachelor in Management of the University of Toulouse 1 Capitole-IAE, is a three-year programme which aims to help students develop the analytical capabilities, technical skills and interpersonal skills they will need in the world of business, research and public administration, and to provide a firm grasp of the theory of management. The programme stands apart from similar programmes offered elsewhere by its updated curriculum and its strongly quantitative orientation; students will develop a thorough background on statistics, mathematics, IT, decision-making analysis, finance and economics, along with understanding the concepts and issues related with various other tasks that management involves such as leadership, planning, staffing and organising. Thus, students will be given the opportunity to acquire systematic knowledge on the principles of management, which deal with all actions of coordinating people and allocating resources in an optimal way in order to accomplish the desired goals for the organisation.
---
Course Details
Curriculum

Careers

Professors
Curriculum
Year One Modules
Information Systems for Management 1
Management 1
Law 1
Applied Mathematics 1
Economics 1
Accounting
Business English
Information Systems for Management 2
Management 2
Law 2
Applied Mathematics 2
Economics 2
Serious Games Level 1*
Business English

Year Two Modules
Information Systems for Management 3
Management 3*
Law 3
Probabilities Theory and Research
Project Management
Corporate Finance
Business English
Information Systems for Management 4
Human Resource Management*
Statistics
Industrial Strategy and Economics
Serious Games Level 2*
Business English

Year Three Modules 
Management of Information Systems: IS Governance
VBA Programming
Business Strategy
Managing People
Business Law
Human Relations
Social Law
Business English
Marketing
Marketing Principles
Tourism Marketing
Quantitative Methods
Statistics
Mathematics
Accounting Techniques and Finance:
Managerial Accounting
Investment Policies
Serious Games Level 3*
Management:
Organizational Structure
Tourism Management
Business Law
Academic and Professional Project (Stage)

*Course taught in English language.
Duration
The program Bachelor in Management is a 3-year full-time course, taught in Greek language in the first two (2) years and in English in the final year of studies. Courses are offered within a two term periods. Students are required to complete 180 ECTS.
Careers
For those who plan to go directly into the workforce, this degree provides highly-valued knowledge and skills necessary to be successful in a variety of entry-level positions in business, including banks, small business enterprises, multinational corporations, and non-profit organizations. Students will have the requisite skills to become entrepreneurs and small business owners. Furthermore, with the Bachelor's degree in Business Administration by UT1 you are accepted by most MBA and MA or/and MSc programs offered at New York College as well as by other Universities abroad. The entry qualifications for graduate studies differ from university to university. However, the UT1 degree is internationally recognized.
Professors